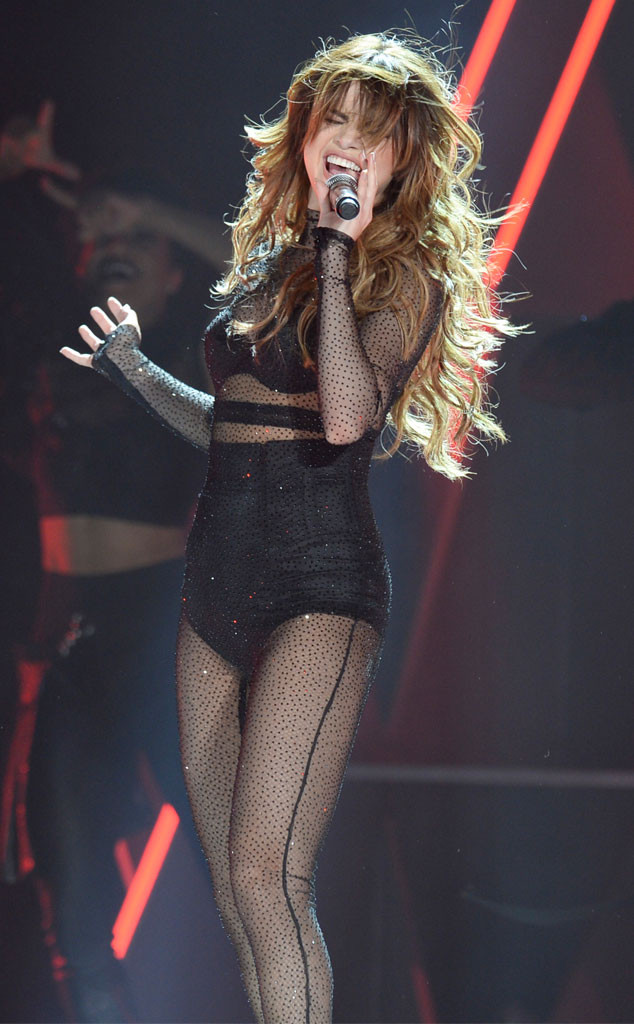 INFphoto.com
As if we needed any more proof of just how superhuman Selena Gomez is, she just gave us another reason to applaud her.
The 23-year-old was performing her Revival World Tour in Tulsa, Okla., on Sunday night when she slipped and fell while singing "Kill Em With Kindness."
Of course, being the professional that she is, she knew the show must go on, but she wasn't about to brush off moment as if it didn't happen. No, in fact, she sat there in a fit of laughter and joked about it with the crowd.
"First fall on the whole damn tour, can you believe it in Tulsa?!" she said, giggling. "Well I'll be damned."