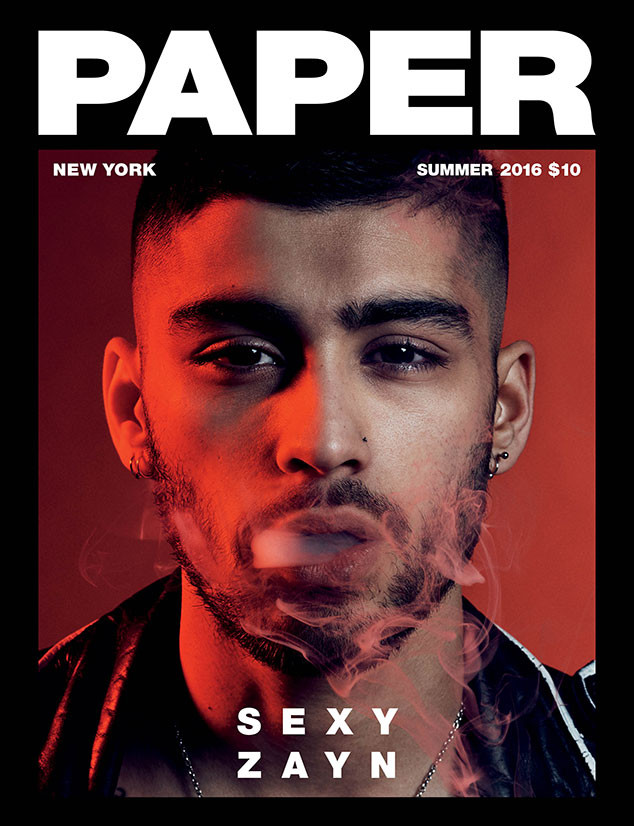 PAPER/ Paola Kudacki
As the newly minted solo Zayn Malik, the previous boy band crooner has had quite the whirlwind year. He debuted a new album, a new 'do and a new leading lady all in a matter of months. With his revamped career amassing millions of music video views and a number one international album, Malik won't be regarded as a "former member of One Direction for very much longer.
Instead, the mysterious dark-haired hunk with a scruffy beard and smoldering eyes is busy igniting headlines all on his own, as easily with his sultry tunes as with his on-and-off romance with one of fashion's most notable rising stars, Gigi Hadid.
However, for as in demand as the "PILLOWTALK" crooner may be, Malik is not so keen on being the life of the party.
"I don't really enjoy going out too much and partying. I like to have my own time and be at home, and I kind of need a partner with me to do that. I just like the security of that. It feels good to me. It feels right," he said in the new "SEXY" issue of PAPER.
Who better to be his couch partner than Hadid? While their romance remains in a state of flux—one minute they're broken up, the next they're holding hands—it seems the Maybelline covergirl makes the perfect partner for Friday nights in.
"We'll see each other tonight and probably watch a film," he revealed. "Netflix and chill. Yeah, we do that a lot."