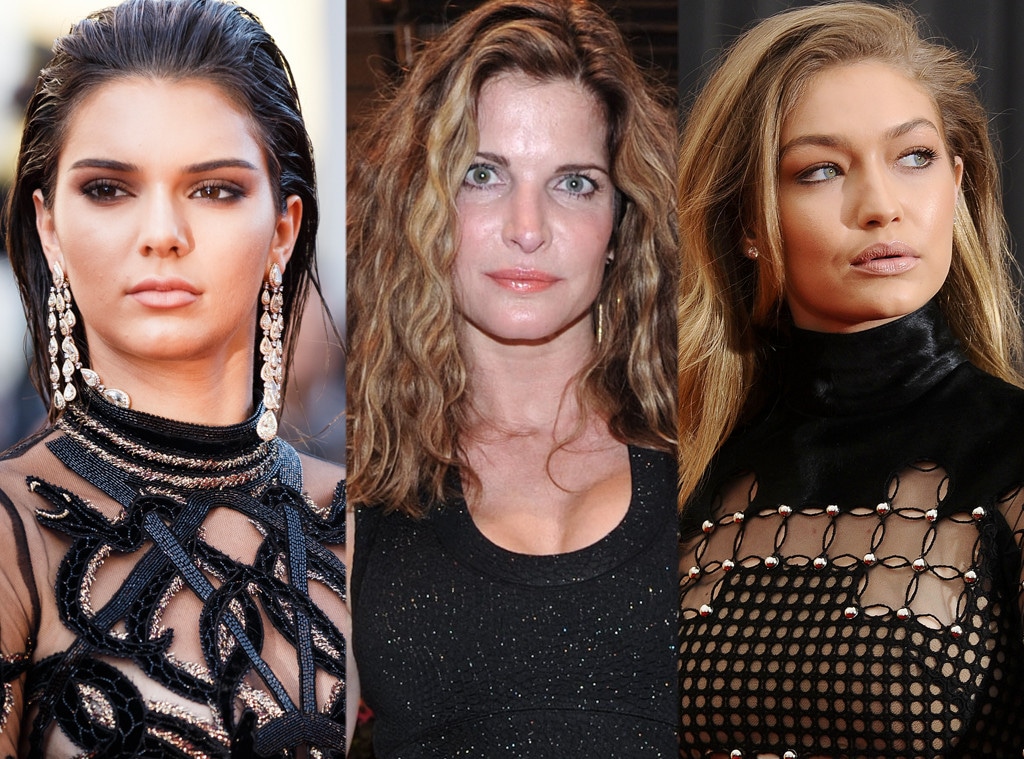 Getty Images
Stephanie Seymour is finding the need to explain herself after her words recently made headlines across the country.
For those who missed the newsworthy interview, the supermodel was recently asked by Vanity Fair about how the industry has evolved in recent years.  
"Supermodels are sort of the thing of the past. They deserve their own title," she told the publication. [Kendall Jenner and Gigi Hadid] are beautiful girls, and I support all of them, but they need their own title."
As for what their title should be..."Bitches of the moment!" Stephanie said with a laugh. "That would be a good title for them."
Soon after those words were made public, both Gigi and Kendall decided to speak out and explain why they don't agree with the model's viewpoint. And today, Stephanie decided to provide some additional context to her word choices.
"I don't usually address rumors, but since feelings have been hurt I would like to set the story straight," she wrote in an Instagram post Sunday afternoon. "At an event last week I was jokingly asked if the 'era of supermodels' was over, what should we call the new great 'it' girls?? There were no names mentioned, and NO ill intent involved."
Stephanie continued, "A supermodel is a supermodel. I respect and admire all these women in my industry, in particular Gigi Hadid and Kendall Jenner. Having been in the business over 20 years I know how hard these women work. Bravo to both Gigi and Kendall for their success!!"
While it's too soon to know if Gigi and Kendall heard the message loud and clear, the Keeping Up With the Kardashians star recently expressed her hopes that other supermodels could simply help those just starting off in the industry.
"When I'm older, I'm going to be so nice to anyone who's trying to do the same thing as me," she wrote on her app.  "There are other supermodels who give me tips and build up my confidence, sending me notes after a spread comes out, saying, 'You're killing it.' That's the classy way to behave and I fully intend on being a positive influence on anyone younger than me, my entire life."