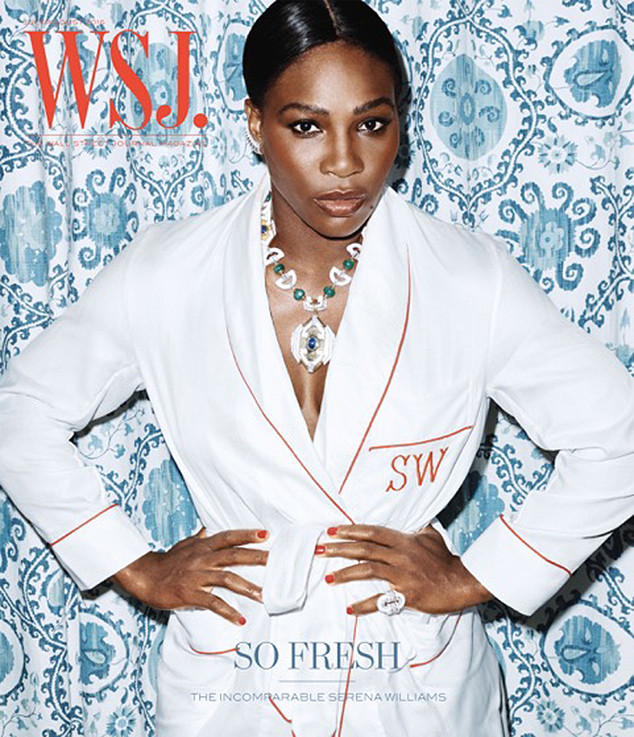 WSJ. magazine
When Beyoncé's new and controversial visual album Lemonade debuted on HBO in April, scores of fans were delighted to see Serena Williams pop up in one of her music videos, "Sorry."
In the clip, the tennis champion twerks next to the pop star, who lounges in a chair.
"I've known Bey for a long time," Williams told WSJ. magazine in comments posted Monday. The outlet features her on the cover of its newest issue.
"I got really sore from dancing!" she added.
Lemonade was a hush-hush project and Williams had to obviously keep her cameo a secret.
"If you tell me, 'Don't say anything,' I won't say anything," she told WSJ.
"She really kept it a secret," fellow tennis champion Caroline Wozniacki added.
Lemonade was certified platinum, with more than 1 million sales in the United States, earlier this month. Most of the album's songs are about relationship problems, cheating and forgiveness, leading many to believe it deals with Beyoncé's own life with Jay Z, although the two have not commented.
"Sorry" is one of the most controversial tracks and is about an unfaithful man and a mistress dubbed "Becky with the good hair."