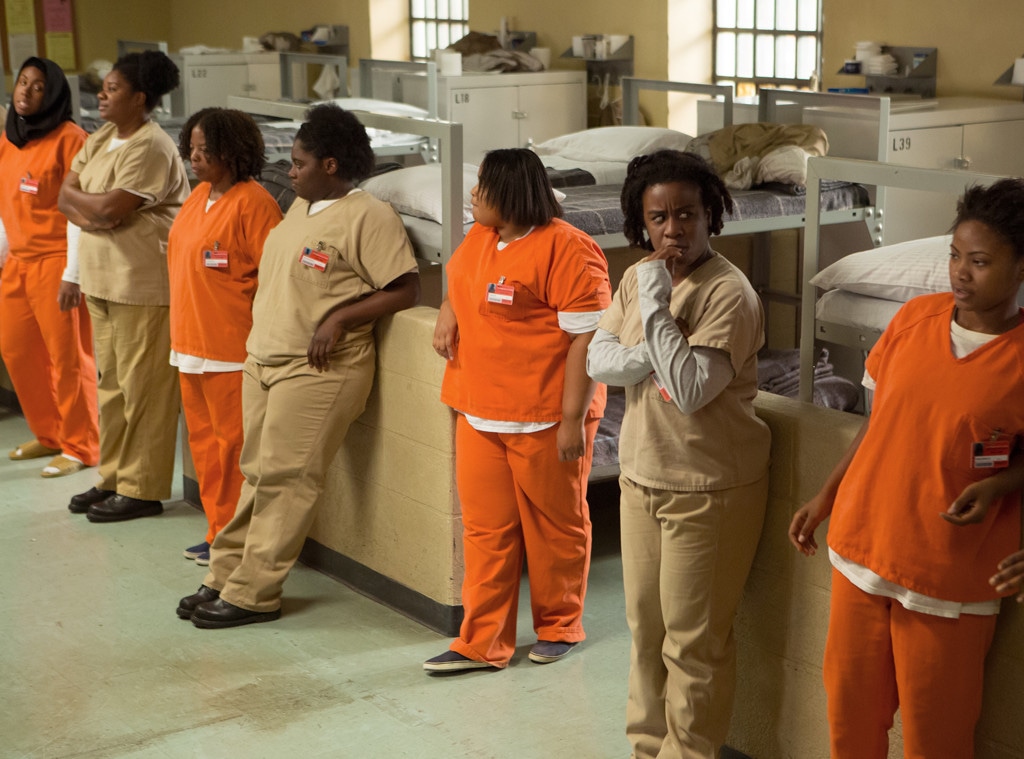 Netflix
After four years, the story of Suzanne "Crazy Eyes" Warren was told on Orange Is the New Black. Oh, what a heartbreaking story it was. Viewers already were clued in on a bit of Uzo Aduba's story when they learned the beginnings of her stage fright as she grew up, but now the series revealed her crime.
Out in the real world Suzanne was a model employee at a Walmart-like store. She was a greeter with a bond with a number of regular customers, including a mom with three kids. But it's important to remember, Suzanne is not like everybody else. She bonded with kids over dinosaur T-shirts. After her sister, whom, she lived with, told her she was going away for a weekend with her boyfriend, Suzanne was left alone and told to make friends. So what did she do? Go to the park, which was obviously one of her safer places. As she greeted people into the park, Suzanne recognized the youngest boy from the family she was friendly with. He accompanied her back to her apartment for junk food and video games. Mind you, there was no malice involved with her invite.
After a while, Dylan wanted to go home and this upset Suzanne. She decided capes would fix everything. However, he called 911 when she barred him from leaving. As she chased him around the apartment, truly not understanding why he wanted to go and what she, a 28-year-old woman was doing could be considered kidnapping, both were panicked for different reasons. Dylan made his way to the window and the fire escape, but Suzanne tried to get him back in. They struggled, and Dylan went over the fire escape. The show didn't show how many stories they were up, but it's clear it was fatal.
That is Suzanne's story.
These flashbacks were shown as the corrections officers were investigating a murder on the grounds and called Suzanne in as one of the prime suspects, which made everybody wonder.
If you were wondering why Uzo Adbua has taken home two Emmys and transcended Emmy categories from drama to comedy, well, the 11th episode of Orange Is the New Black will make you wonder no more.
What's so heartbreaking about the story is she really doesn't comprehend the tragedy, nor does she understand the tragedy that follows in the remainder of the season. Orange Is the New Black remains one of the strangest beasts on TV, a poignant drama mixed with some insane comedic elements, a true beast (in the best way possible) in both categories.
Orange Is the New Black seasons one through four is now streaming on Netflix.
Watch:
Kate Mulgrew & Michael Harney Talk "OITNB" Romance