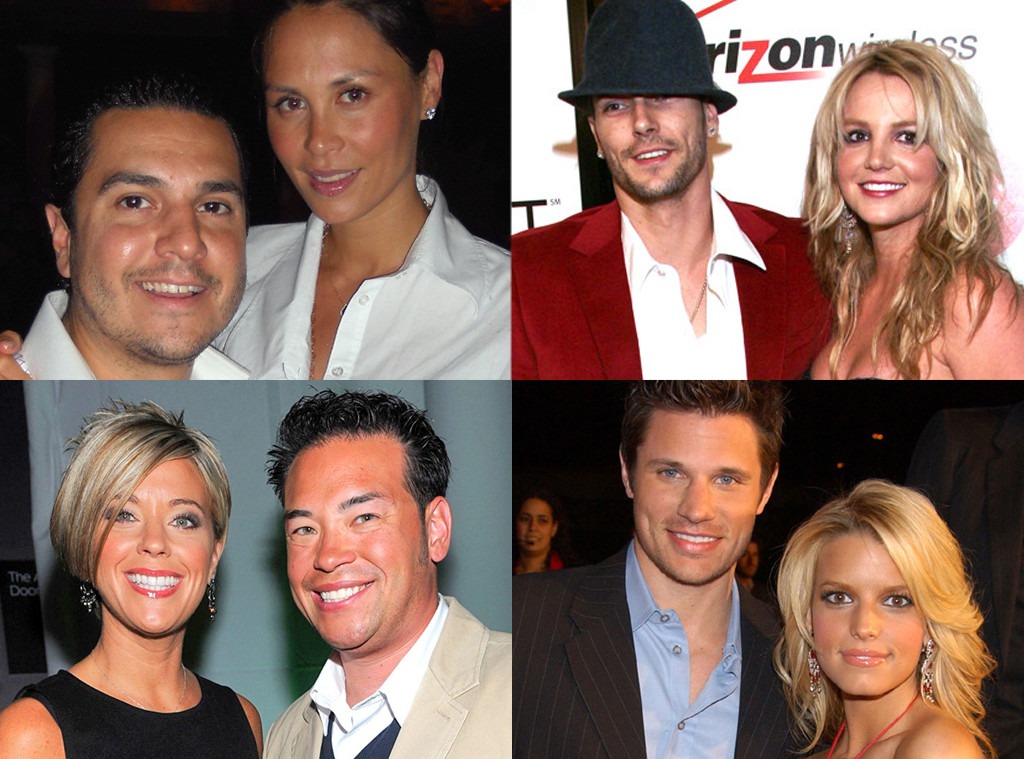 Jason Binn, George Pimentel, Brad Barket/WireImage; Matthew Simmons/Getty Images
At this point, if you're considering joining a reality TV show and also want to stay married, you may want to think twice.
The curse of reality TV continues to lay waste to one marriage after another, just recently claiming the union between newbie Real Housewives of New York City star Jules Wainstein and husband Michael, making them the 23rd couple to call it quits after allowing cameras to enter into the lives and document their every move.
Of course, it's not all Real Housewives on the list (though there are more than their fair share), as several A-listers have also fallen prey to the curse, including Britney Spears and Jessica Simpson.
Click through our gallery below to find out which 23 couples amended their wedding vows to be "'till reality TV do us part."
Watch:
Bethenny Frankel Is Back for More on "RHONY"