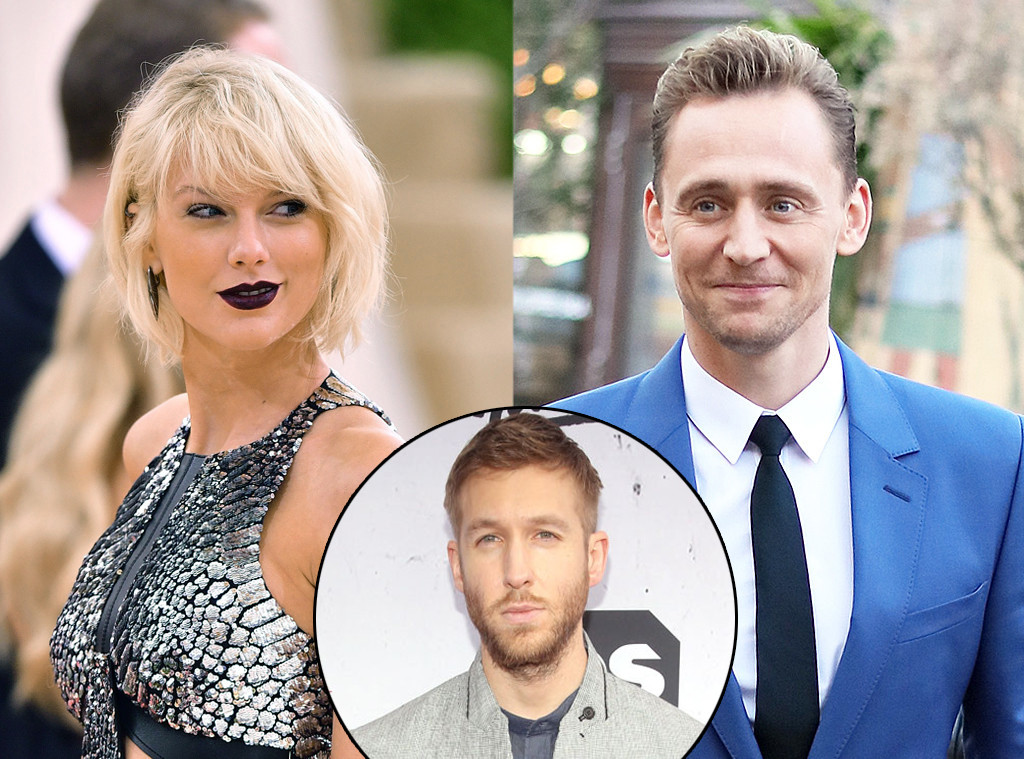 Getty Images
Calvin Harris is still reeling from the news that Taylor Swift and Tom Hiddleston are dating.
The world learned that T. Swift and Hiddleston became an official item after pictures of them kissing surfaced Wednesday, and no one was more surprised than Harris, who never cheated on the "Style" songstress. "Calvin was completely faithful to Taylor. He never looked in another direction. He was completely blindsided by this. He is hurt," a source tells E! News.
In wake of the surprising news, our source adds that Harris is going to pay no mind to anything else other than his career. "He is keeping a low profile and focusing on his music and the shows he is doing. He is not seeing anyone and isn't rebounding. He just really wants to be alone," the source adds. "He is still processing everything. He is angry. He never heard of this Tom guy, but if that's her type then so be it."
Another source told E! News that she absolutely did not cheat, but an insider on Harris' side shared that he still had his doubts. "Calvin was very suspicious that Taylor was cheating during their relationship. He just didn't know with whom," the source previously told us. "He feels like these pictures confirm his suspicions, and it changes everything. He is so angry and feels betrayed. He is convinced that Taylor was cheating with Tom while they were still together."
But the Scottish musician wasn't the only one who was suspicious at the end of the relationship. Although the source said that he was "completely faithful" to the "Out of the Woods" singer, another says he had a wandering eye. "He went looking for attention in other places," an insider reveals. "They both weren't getting what they needed out of the relationship. Taylor had a feeling he was with other people."
Based on the photos, it seems T. Swift is now perfectly content with the Thor actor. Harris isn't doing too badly, either, as he was filmed telling paparazzi that he's OK.
"It's all good," he said. "She's doing her thing."