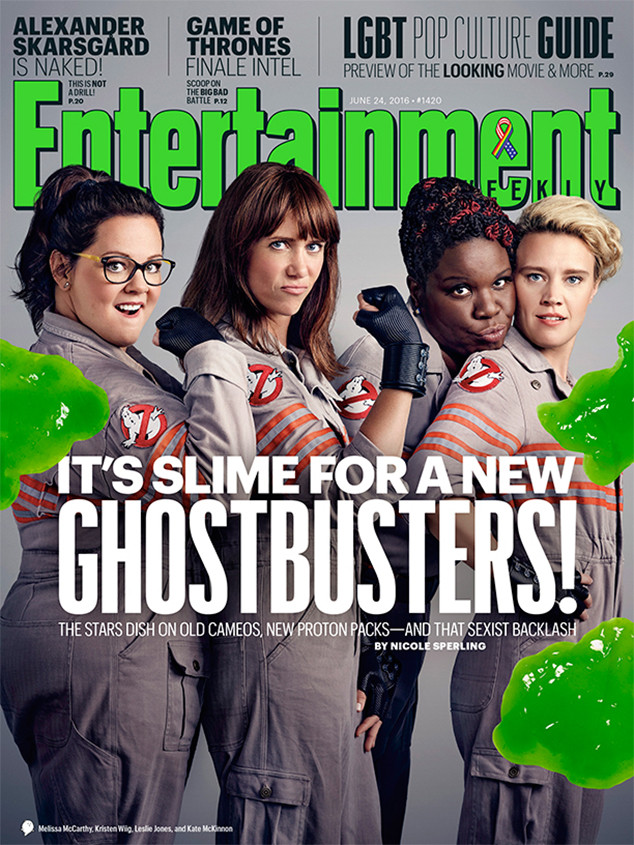 Justin Stephens for EW
While many people on the Internet have expressed mixed opinions about the Ghostbusters reboot and its all-female main cast, many of the critics can probably agree with star Kristen Wiig's stance about the film.
"You can't get better than the original," she told EW in an interview posted Thursday.
The first Ghostbusters film, now a cult movie, was released in 1984 and made more than $295 million worldwide—almost 10 times more than its production budget. It spurred a successful 1989 sequel. Both films starred Bill Murray, Dan Aykroyd, Ernie Hudson and the late Harold Ramis as the Ghostbusters. The reboot stars Wiig, Melissa McCarthy and SNL performers Kate McKinnon and Leslie Jones.
"It's a different movie, it's a different cast, it's many years later, and we've also done things that are different," Wiig told EW. "It's not just about it starring women."
"It doesn't have anything to do with the original plot other than they are chasing ghosts and the threat gets bigger and bigger," added director Paul Feig.