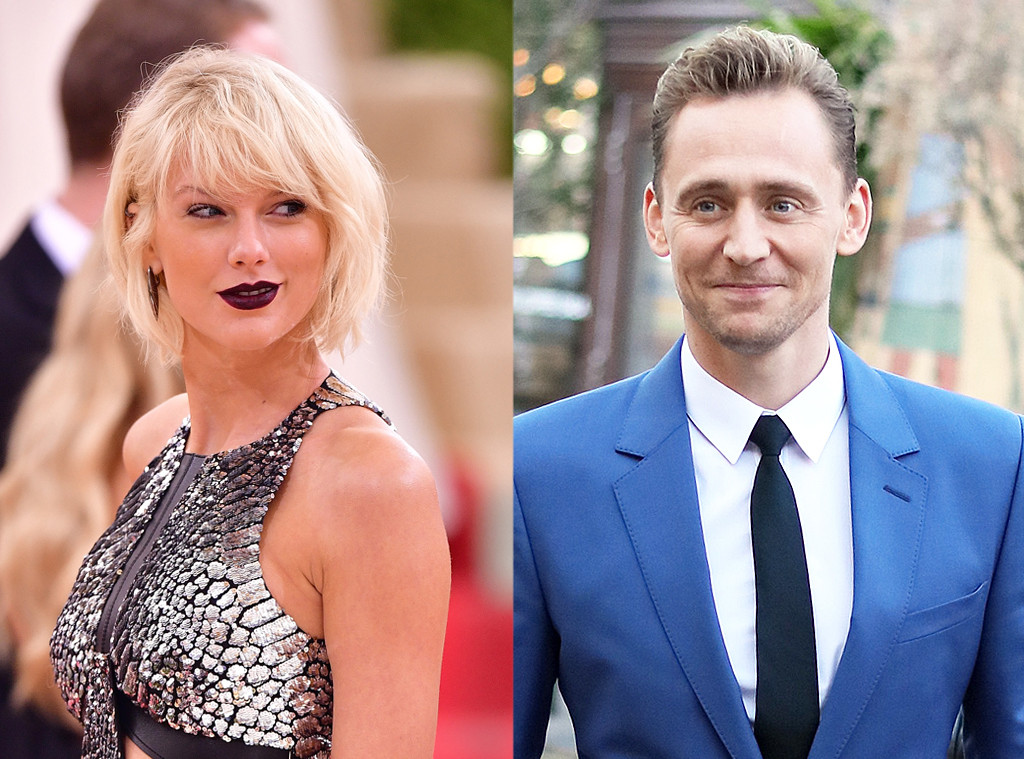 James Devaney/GC Images; JB Lacroix/WireImage
For fans of Taylor Swift, fans of Tom Hiddleston or just fans of unexpected but adorable celeb couples, the first order of business when those photos of the two of them kissing came out was to react like this:
And the very next thing everyone had to figure out was: What do we call this red-hot new star pairing? That kind of monumental decision couldn't just be made willy nilly. Taylor and Tom's new couple name needed time, research and expert analysis. So who do we turn to for that kind of serious investigative expertise?
Shipping University, obviously. Otherwise known as Tumblr.
Tumblr took to Twitter to offer up some couple names for Tom and Taylor in an effort to find a definitive shipping moniker for these two. 
"Okay world, the couple nickname is in your hands," read the poll tweet.
The four names up for considering are: Swiddles, Hiddleswift, Tiddleston and Swiddlestay. And as of today, that's the ranking order of how the votes are playing out. Swiddles has a commanding lead with 42 percent of the votes, followed by Hiddleswift at 28 percent. Tiddleston is right behind at 24 percent, with Swiddlestay bringing up the rear at a mere 5 percent. Personally, we are a huge fan of Swiddlestay, but that appears to be the dark horse in this shipping race.
If you are kind of lukewarm on the names offered up by Tumblr, we have a couple more for your consideration:
Swiftleston
TayTom
TomSwifty
Hidsyswift
[Cat face with heart eyes emoji]
[Just a cute meow sound]
Basically, we are hoping that anyone talking about Tom and Taylor from this point on will just meow loudly when referring to them. Make it happen, Internet! 
Don't laugh; the Internet can actually make things happen. Case in point: someone actually predicted Tom and Taylor's relationship two years ago. And very accurately so, as well!
A fan fiction written in in 2014 is making the rounds on Twitter right now, and it's eerie how the writer basically looked into the future to figure out what would happen with the Brit and the pop star.
The story is titled "Wildest Dreams" and the description reads as follows:
"Taylor Swift x Tom Hiddleston (A.K.A. 'Hiddleswift' as my friends and I call this pairing), one-shot smut, split into five chapters. Written to 'Wildest Dreams' from Taylor Swift's 1989 Album. Tom and Taylor bump into each other in New York at the Met Gala in 2015, and who knows where the night just might take these two?"
We know now that Tom and Taylor didn't just "bump into each other" at the Met Gala this year. They had an epic dance-off! How this writer pulled these two random celebs out of nowhere and threw them together long before they even met is pure witchcraft. If you want to give this steamy fan fiction a read, have at it!
If you are looking for more after that tale, we assume that the number of Tom-Taylor fan fiction offerings have risen dramatically in the past 24 hours.