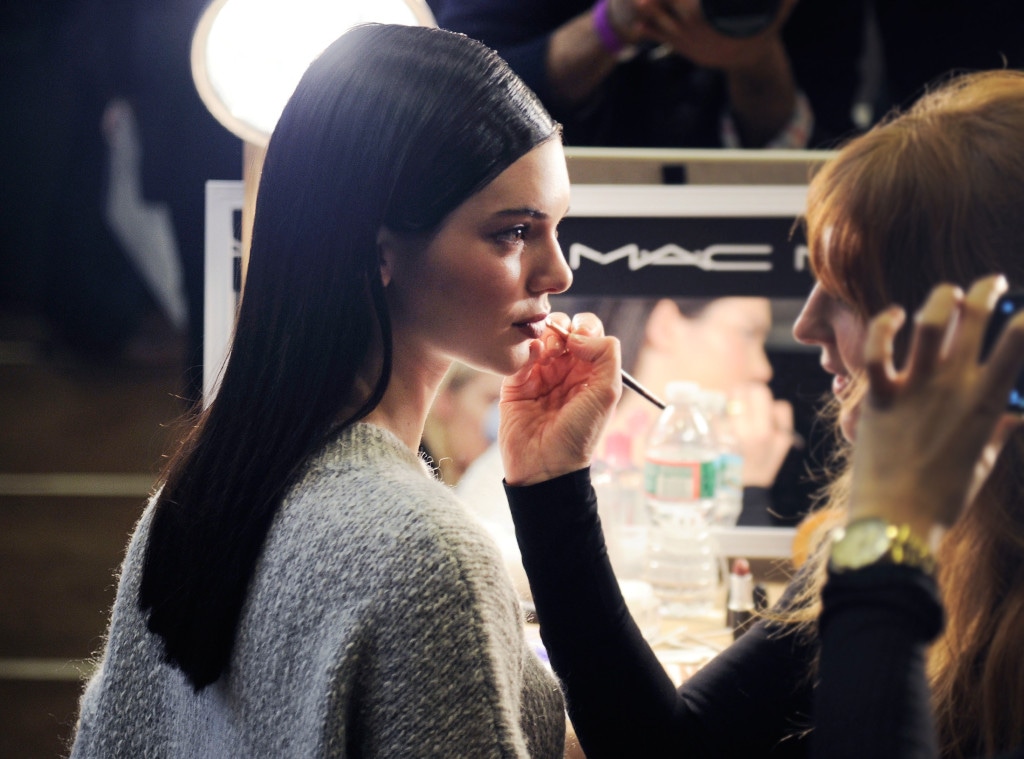 Nicholas?Hunt/Patrick McMullan
In this installment of Julianne to the Rescue, makeup artist to the stars Julianne Kaye shares the beauty products almost every industry pro turns to zhush up their celeb clients. A few picks are pretty surprising, a few are makeup-chair mainstays but you'll have to read up on all of them to find out why. 
These industry cult products aren't a huge secret among makeup artists but could be news to you. Of course, every professional makeup artist's kit is different, but whenever I'm on set and kit-cruising, I always seem to see these same products in all of our bags. Now, I'm going to share them with you!
If you really want to whiten your eyes like a pro, get these staple blue-tinted eye drops that are in every makeup artist's kit. The colored versions are an insider secret—it neutralizes yellow and red discoloration immediately and turns the whites of the eyes nice and bright! It used to be impossible to find them in the States but now they're everywhere with the click of a button. Make sure to remove your contacts before applying the drops though.
This amazing gel transforms any cream lipstick in to a velvety-matte finish. Since matte lips are having such a moment, it's pretty cool that you can turn your favorite pink in to a flat finish when you feel like it without bulking up your makeup bag with a ton of lipsticks. 
I keep a tiny jar of this in my kits always and for a laundry list of reasons—it's like Windex was to Gus Portokalos in my Big Fat Greek Wedding! Coconut oil can be used for moisturizing, taking off makeup, softening cuticles, taming brows, mixing with sugar to exfoliate lips, face and body, shaving cream substitute, sunburn relief, chapped skin relief, hair conditioner and wrinkle prevention. At approximately $5 a jar and I mean a BIG jar, you will get so much bang for your buck.
Crisco Coconut Oil, $4.99
This is my latest awesome find, and I was compelled to buy it because the traditional curlers are usually super intimidating to a lot of clients, who often refer to my traditional curler as a "torture device" (If you've ever pinched your eyelid while curling your lashes you know what I'm talking about)! Designed to be used after mascara application, the wand gently warms lashes giving them a long-lasting maximum curl without damaging your eyelashes or just scaring the heck out of ya! 
This is my ride-or die-sponge, and I feel like writing, Duh…beautyblender, because I think by now, everyone knows this sponge is incredible! It's great for blending out foundation, smoothing out contour and the little baby ones are great for getting into the corners of the eyes and the sides of the nose.
Another great product for multiple uses. I don't use this as a setting or finishing spray but I do use it to dampen my beautyblender to sheer out or blend foundation. If the makeup gets a little to powdery looking throughout the day, I mist it on the face to freshen it up and bring back vibrancy. It's also great for mixing with eye shadow or pigments to really pull out the most intense color or even use as liner.