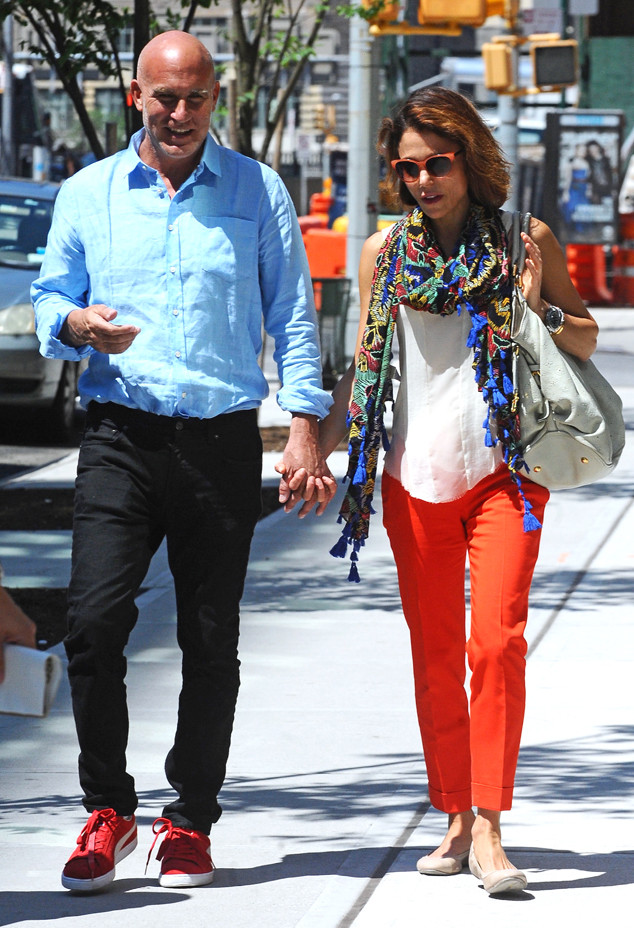 AKM-GSI
Bethenny Frankel has a new man, and she's not afraid to tackle any of the questions surrounding her budding relationship.
The Real Housewives of New York star has been at the center of some controversy after being spotted getting cozy with Big Apple banker Dennis Shields, who is still legally married.
While Frankel attacked the newly engaged Luann de Lesseps for dating a man that co-star Ramona Singer had also went out with, Lesseps shot back at the claims, telling E! News, "She calls me a hypocrite, but really she's the hypocrite. I'm the one getting married, I'm engaged, and Bethenny's still trying to get a divorce."
"You know, it was in the Daily Mail...she's dating married men, not me," she continued.
Frankel responded on Twitter, writing, "She's correct.I'm dating a legally married separated man-so perfect bc i'm legally married too! @CountessLuann xo."
So now that it's all out there, what else do we know about Bethenny's legally married beau Dennis Shields? Well, for starters...