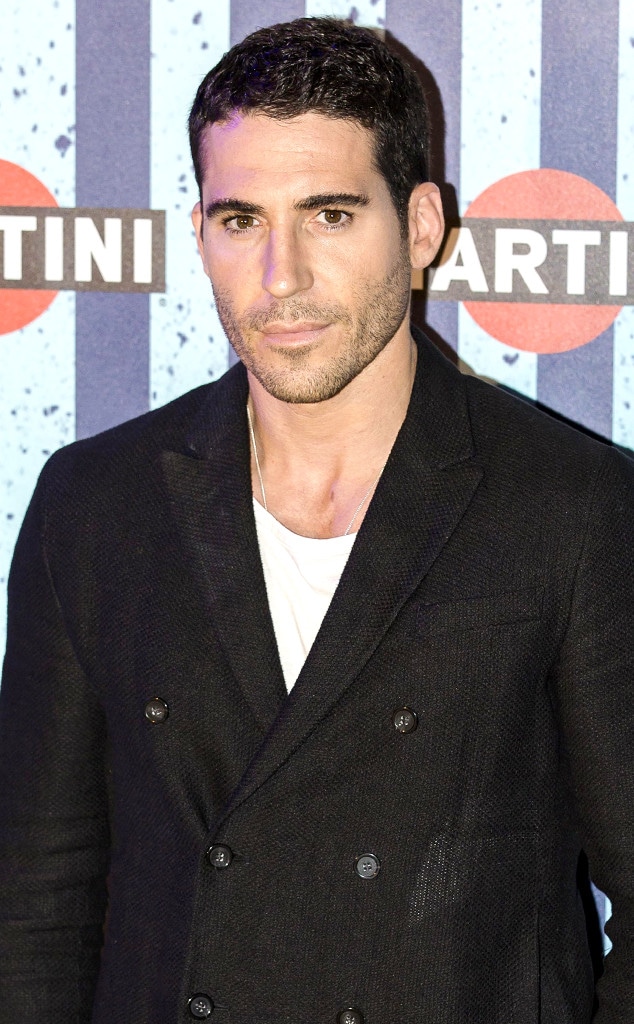 Europa Press/Europa Press via Getty Images
After hearing so much about it, we finally caught an episode of the Spanish series Velvet (it has English subtitles) on Netflix. It's based on a mid-century love story between a young heir of a fashion empire and a humble seamstress. The show is amazing, but we found ourselves admiring more than just the plot. It couldn't have been more than two minutes into Miguel Angel Silvestre's character being introduced... and we were in love. We did what anyone would do, we did a deep exploration of his Instagram.
The finds were so good that we just had to share.
Here's what we learned…
1. Good Behind the Camera: The Spanish actor snapped this photo of his rumored girlfriend Albania Sagarra.
2. He's on Sense8: If you can't get enough, you can also catch him in the thrilling Netflix series.
3. A Man of a Different Era: Here he is in character for Velvet. Honestly, he looks great in any era.
4. He Can Catch Waves: Men's Health Spain featured the actor's surfing skills. 
5. Wouldn't Make It as a Bartender: And that's OK. We got to see a behind-the-scenes look at his rehearsals for a scene in Sense8. 
6. Profession Tennis Player: Yes, you read correctly, Silvestre was a professional tennis player, but had to retire due to an injury.
7. Third Language: In this video, he speaks Italian, and we don't know how he could get any sexier after this...but he does. 
8. Spanish Tutor: While on set, the actor likes to teach his costars Spanish words. 
9. Funny Guy: Aside from this being utterly true, it's also pretty hilarious. 
10. He's Got Moves: That ending had us hitting the play button—over and over.
11. Commercial Man: No big deal. It's him, Irina Shayk, and Javier Bardem. Oh yes, that's right…Penelope Cruz directed it. Again, no biggie.
12. Loves His Mamá: Because all good men do, and we appreciate that. 
13. Puppy Love: Yes, he sure loves his dogs. 
14. He Can Cook Us a Meal: Yes, please. 
15. California Girls: He met Katy Perry. We're jealous from all ends. 
16. Photogenic Is an Understatement: This photo is everything.