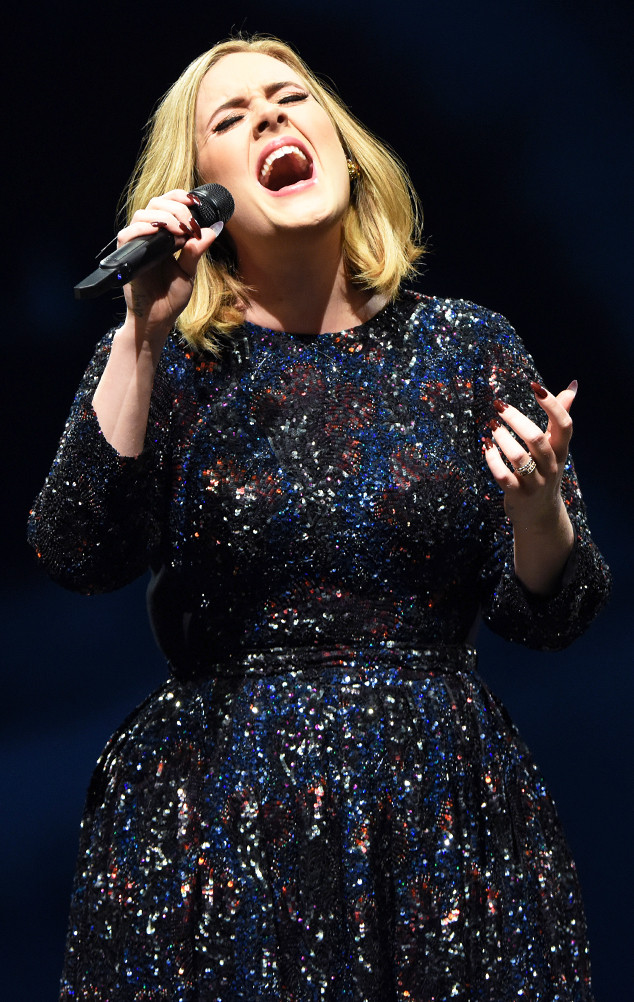 Gareth Cattermole/Getty Images
Adele couldn't help but get emotional during her concert on Sunday after she decided to dedicate the entire show to the victims in Orlando.
The 28-year-old singer was performing in Antwerp, Belgium, where she began her concert by paying tribute to those killed during Saturday's LGBTQ-targeted shooting.
She couldn't prevent the tears as she began. "I would like to start tonight by dedicating this entire show to everybody in Orlando and at Pulse nightclub last night," she told the audience, who began cheering. "The LGBTQ community, they're like my soulmates since I was really young so I'm very moved by it."
She continued, "I don't know why I'm crying already because most of this tonight is pretty miserable because my songs are fucking miserable. I do have two songs that sound happy, but they're not."
Adele is just one of the many celebrities to speak out following the tragic events on Saturday in which a gunman opened fire inside the gay nightclub, killing at least 50 people and leaving at least 50 more injured and becoming the worst mass shooting in U.S. history.
"We stand with the people of Orlando who have endured a terrible attack on this city," President Barack Obama told reporters. "Although it's still early in the investigation, we know enough to say this is an act of terror and an act of hate."