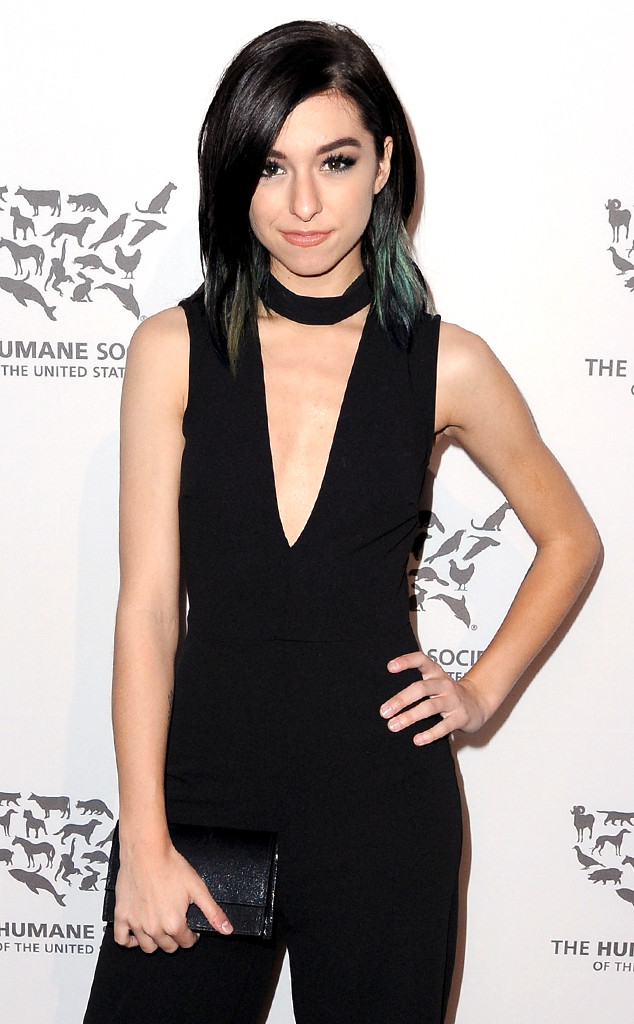 Angela Weiss/Getty Images
Speculation about the motive of Christina Grimmie's killer has been mounting, with many wondering, did she have a stalker?
If she did, this would be news to one of her friends, Ashly Nicole.
"Christina never talked about security concerns at all," she told E! News exclusively. "There didn't seem to be any warning signs at all."
The 22-year-old singer, a former finalist on The Voice and a popular YouTube star, had finished performing onstage in Orlando, Florida Friday as an opener for pop rock band Before I Exit and was signing autographs when a man police identified as a 27-year-old Florida resident walked up and shot her dead. Her brother Marcus Grimmie, 23, tackled him and the shooter then shot and killed himself, police said.
They also said that while there was private security at the venue who are meant to search people's belongings, there were no armed law enforcement officers or metal detectors. Police added that while they were not aware of the suspect having any history of stalking Christina, they believe he arrived at the venue specifically to commit the crime and had made travel arrangements via public transportation to return to where he came from.
Christina's death, which was ruled a homicide, remains under investigation.