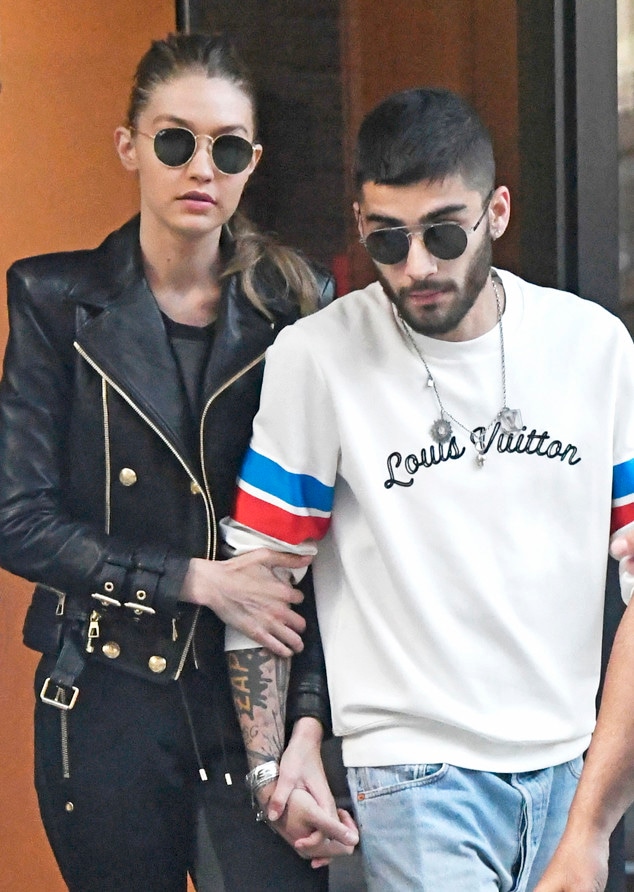 srpp/Splash News
Aaaaaand they're back on!
Roughly a week after Gigi Hadid and Zayn Malik broke up, E! News learns the pair have gotten back together, and they didn't waste any time making sure the rest of the world knows it, too.
The reconciled pair stepped out in New York City today arm-in-arm to prove that they've decided to give their relationship another go. "Gigi and Zayn are back together. They spent part of this week together and spoke about some issues they had and decided they want to work it out with each other," a source exclusively tells E! News.
"Gigi loves Zayn so much and wanted to make things work." 
Hadid also posted a sweet photo on Snapchat further confirming that the pair are back on, when she shared a snapshot of kitchen goodies with custom Nutella jars that said their names with the caption, "Kitchen goals." (Um, how about #NutellaGoals?!).
While their rekindled romance may break the hearts of those who were hoping to swoop in and snag the attention of the single (and gorgeous) celebs, it's really not much of a shock.
E! News learned from sources at the time of the split that Hadid and Malik had a history of being off-and-on.
"During her birthday they were fighting," an insider told us at the time, adding that they weren't doing well then, and have "broken up and got back together a few times."
Another source added, "They can likely get back together tomorrow. It's all very unclear what's going on between them now. They been having some issues lately that involved communication and getting along."
More recently, we learned that Hadid especially wanted to make things work with the singer, with a source telling us, "Gigi was the one that broke up with Zayn when they got into their last fight. It had to do with a issue about not communicating. They are not back together but have been texting and are still connected. Gigi still wants to make it work though."
And it looks like they have.