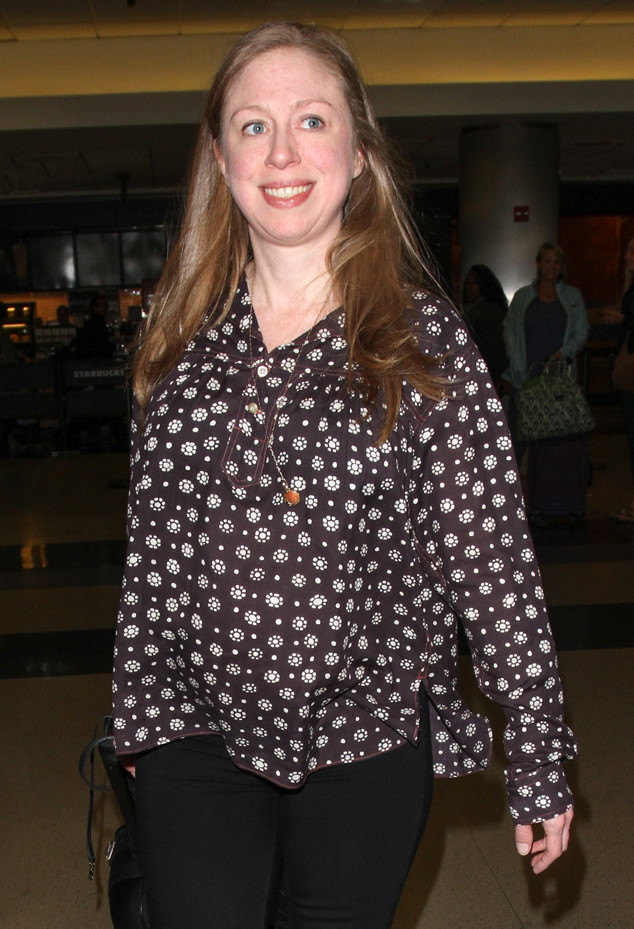 AKM-GSI
Growing up in the White House isn't as different as you might think—at least, not according to Chelsea Clinton.
In an interview with The Alli Simpson Show on Radio Disney, the former first daughter said she's "very grateful" to her parents for giving her "about as normal as possible" of an upbringing as they could.
Former POTUS Bill Clinton and former FLOTUS, now presumptive Democratic presidential nominee Hillary Clinton encouraged their daughter to do typical teenager-y stuff. "...my parents welcomed my friends to come over," Chelsea recalled, "and my friends would spend the night and we would play hide-and-go-seek and like watch movies and they just tried to make it a normal home."
Chelsea continued: "I think I never forgot, though, that it was also really extraordinary and I would come home from ballet class or school or a friend's house and I would walk into the White House and I always was aware of being part of this extraordinary history and I felt a responsibility to be respectful of that history, so I think it was both more ordinary and kinda normal than people may expect, but I also never lost sight of how extraordinary it was to be part of history and what a privilege it was to be part of the White House's history and our American History."
During her appearance on The Alli Simpson Show, Chelsea also touched on the topic of female empowerment. "I think it is important for any group of people that historically have been marginalized or not given a voice are given a voice, are supported in having our voices heard whether that is women or minority communities or the Native American community here in the United States or the LGBT community," she said. "And I think those of us who have been privileged by history, by circumstance, whether the color of our skin or gender, have a responsibility to listen when people are raising their voices and being included in the conversation when historically they haven't been."
"So, I think that's just something we all have to be part of doing to ensure that we're hearing from everyone across our country," Chelsea added. "It is the only way we will get to the place where everyone feels equally valued and validated and part of our country and our future."
The Alli Simpson Show on Radio Disney airs on Fridays from 7:00–10:00 PM PST and can be heard on Sirius/XM, TuneIn Radio, Aha Radio, and the Radio Disney app, among other platforms.