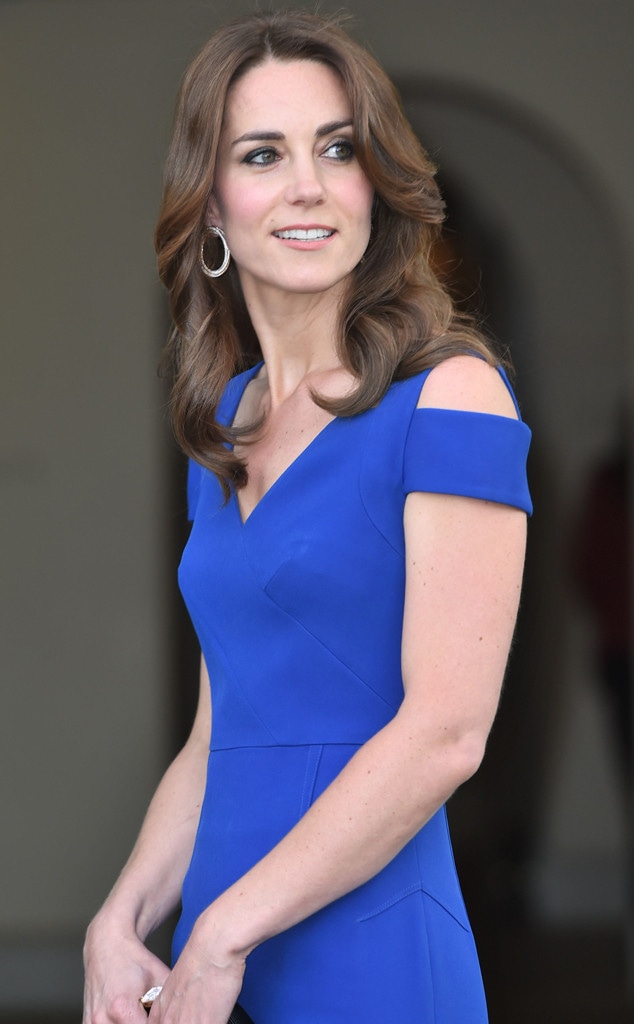 EDDIE MULHOLLAND/AFP/Getty Images
From climbing rock walls to sailing, playing croquet in heels and even shooting a bow and arrow, Kate Middleton has proven time and time again how much she genuinely loves sports.
She reiterated that point when she attended SportsAid's 40th Anniversary dinner. As a Patron of the charity since 2013, she met with ambassadors and young athletes in the organization hoping to compete in the forthcoming Rio 2016 Olympics.
She also made a touching speech about the importance of sports in our communities.
"Some of you may know that I love sport," she began. "I love cheering on teams and athletes that I am passionate about.  I love the physical challenge sport presents and the mental strength it gives us all.  And I love the way it so often brings people together to work as part of a team."
She continued, "The brilliance of SportsAid is in really understanding just how much athletic competition gives to our country as a whole.  By investing in young sporting talent, they ensure that there is a strong pipeline of inspirational heroes.  These athletes then serve as motivators to everyone in the UK to get involved, get active, and embrace the power of sport to make us happier and healthier."
The Duchess went on to explain her excitement to cheer on some of SportsAid's athletes in the 2016 Olympics in Rio as she has in the past.
"With little over 50 days to go until the Games begin in Rio, the next Olympiad is almost here," she said. "As we did in London in 2012, we will see a new generation of sporting stars emerge into the spotlight...We cannot wait to meet the next SportsAid champions."
And we can't wait to see her in Rio!
Watch:
Celebs Send Birthday Wishes to Kate Middleton!