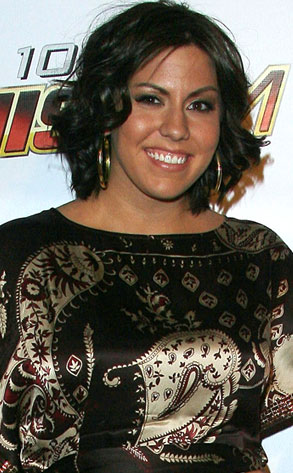 Valerie Macon/Getty Images
As her fans learned from American Idol, Gina Glocksen's Heart is definitely in the right place.
The top-10 finisher from the show's sixth season swapped vows tonight with longtime sweetheart and fellow talent Joe Ruzicka, who popped the question onstage last year during the American Idols Live tour.
They made it official in a non-denominational ceremony at the Century Memorial Chapel at Naper Settlement in Naperville, Ill., according to People.
Idol champ Jordin Sparks and also-ran Haley Scarnato served as bridesmaids—and were on tap to provide some of the vocal entertainment, along with Ruzicka's band, Then Again, for some 300 guests.
Glocksen, 24, met Ruzicka, 32, a high school science teacher from the Chicago area, in early 2005 when she auditioned to be his band's lead singer.
We figure the audition went pretty well.
(Originally published Dec. 31, 2008 at 1:28 p.m. PT)