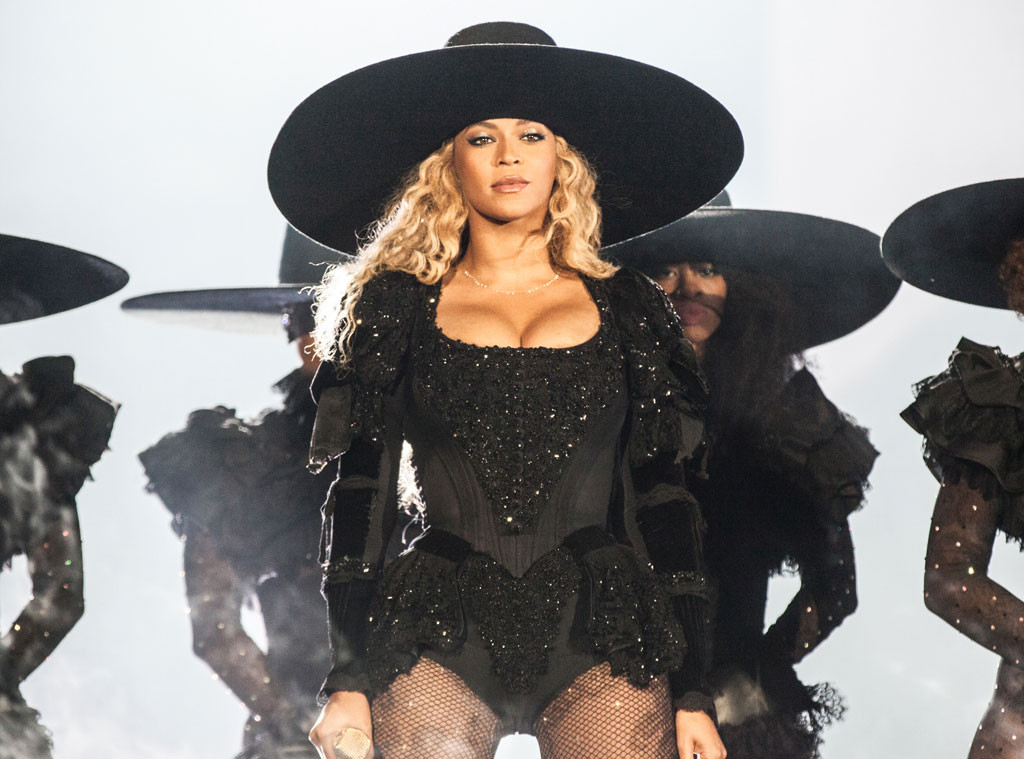 Daniela Vesco/Invision for Parkwood Entertainment/AP Images
UPDATE: Beyoncé scored a legal victory Wednesday.
United States District Judge Jed S. Rakoff denied filmmaker Matthew Fulks' claim that Lemonade ripped off his work and tossed out his lawsuit. In court documents obtained by E! News Thursday, Rakoff wrote, "Upon full consideration of the parties' briefs and oral arguments, the Court grants defendants' motion. A memorandum explaining the reasons for this ruling will issue in due course, at which time final judgment will be entered."
_____________________________________
Beyoncé's legal team is getting into formation. 
In recently filed court documents obtained by E! News, the Grammy winner was named a defendant in a New York civil suit alleging she unlawfully copied a short film to make the trailer for LEMONADE. 
Kentucky film maker and TV station creative director Matthew Fulks accused the singer, Sony, Columbia and Beyoncé's management company, Parkwood Entertainment, of parroting "substantial parts" of his original short film, PALINOIA, which he says he began in January 2014 and completed six months later. 
Fulks describes a series of emails allegedly connecting his film with Bryan Younce, Senior Vice President of Video and Content Production at Columbia, to which Beyoncé is currently signed. Younce has been credited with working on the "Formation" singer's 2013 album, Beyoncé.
In July 2015, Fulks says he was contacted by manager Chris Thomas about an opportunity to produce a video for the duo MS MR, who are also signed to Columbia. According to Fulks' account, Thomas emailed links to the filmmaker's work, including PALINOIA, to the duo's manager Brian Beck, which Beck then forwarded to Younce. 
By the end of the month, Younce had contacted Fulks with an invitation to "submit additional storyboards and a development plan for consideration by Columbia." However, Fulks does not describe any further communication after that initial contact. Five months later, filming allegedly began for the LEMONADE trailer and accompanying film in December 2015. Both were released to the public the following April.  
Included in court documents
Throughout the documents, Fulks alleges a handful of similarities he sees between the songstress' teaser and his own product. 
"The number of aesthetic decisions included in Plaintiff's PALINOIA Work that are parroted in Defendants' LEMONADE Trailer demonstrates that the LEMONADE Trailer is substantially similar to the PALINOIA Work. The misappropriated content includes both the particular elements that the Plaintiff chose to comprise the PALINOIA Work and the coordination and arrangement of those particular elements." 
Included in court documents
Among those "particular elements" are claimed visual similarities like graffiti styles displayed in the background, shots comprised in red and black, the use of parking garages and similar title card screens. Fulks also brings attention to the use of poetry voice over in both as well as the overall similar "heavy, dark, and angst-laden" moods between the two. 
Fulk requests that Beyonce and the rest of the defendants provide an account of "any and all profits derived from and attributable to their exploitation of PALINOIA including profits from the sales of the LEMONADE Album in all media, from all sources, worldwide." The filmmaker also requested a trial by jury.
Beyoncé's camp has not yet returned our request for comment. 
(Originally published on Thursday, June 9, 2016, at 8:54 a.m. PDT.)