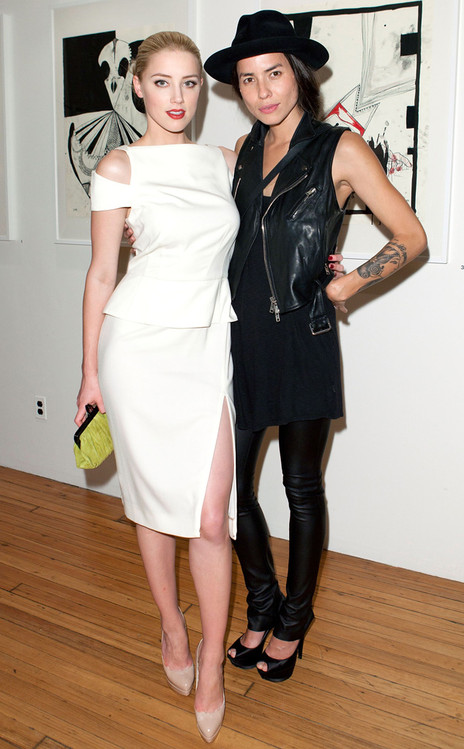 Dario Cantatore/Getty Images
Earlier this week, it was revealed that Amber Heard was arrested in 2009 after she and her then-girlfriend, Tasya van Ree, got into an argument at an airport.
The 30-year-old actress was taken into custody and booked for misdemeanor domestic violence after she allegedly struck Ree at the Seattle-Tacoma International airport.
And while the two split years ago, Ree is speaking out in support of her ex-girlfriend.
"In 2009, Amber was wrongfully accused for an incident that was misinterpreted and over-sensationalized by two individuals in a powerful position," her statement, which was obtained by E! News, began.
"I recount hints of misogynistic attitudes toward us which alter appeared to be homophobic when they found out we were domestic partners and not just 'friends.' Charges were quickly dropped and she was released moments later."