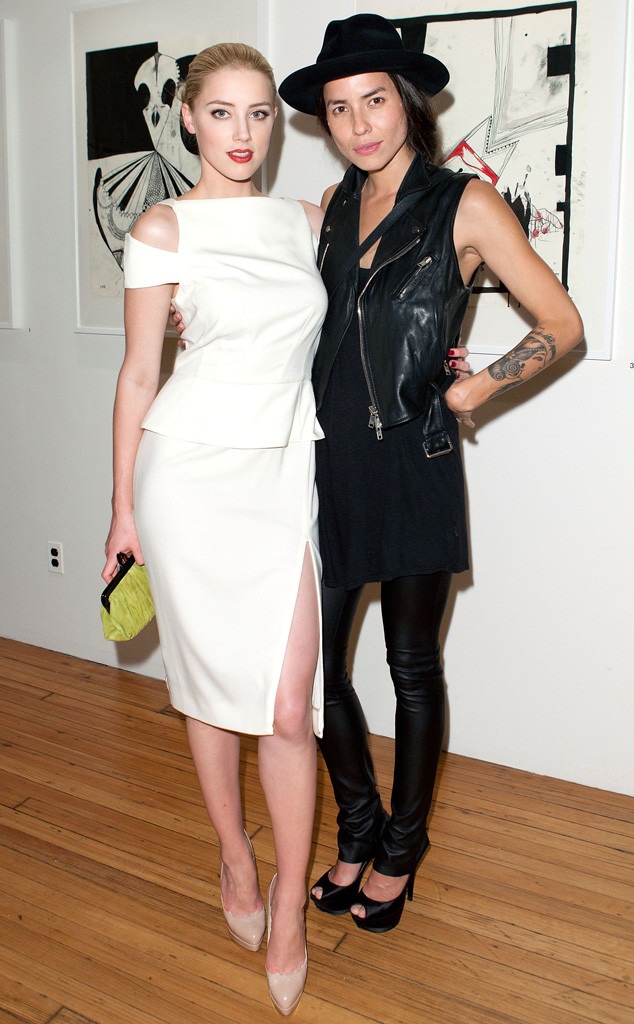 Dario Cantatore/Getty Images
Earlier this week, it was revealed that Amber Heard was arrested in 2009 after she and her then-girlfriend, Tasya van Ree, got into an argument at an airport.
The 30-year-old actress was taken into custody and booked for misdemeanor domestic violence after she allegedly struck Ree at the Seattle-Tacoma International airport.
And while the two split years ago, Ree is speaking out in support of her ex-girlfriend.
"In 2009, Amber was wrongfully accused for an incident that was misinterpreted and over-sensationalized by two individuals in a powerful position," her statement, which was obtained by E! News, began.
"I recount hints of misogynistic attitudes toward us which alter appeared to be homophobic when they found out we were domestic partners and not just 'friends.' Charges were quickly dropped and she was released moments later."
Ree continued, "It's disheartening that Amber's integrity and story are being questioned yet again. Amber is a brilliant, honest and beautiful woman and I have the utmost respect for her. We shared 5 wonderful years together and remain close to this day."
Details of the former couple's past incident went public in the wake of Amber's divorce proceedings with Johnny Depp.
Days after initially filing, she asked the court for a domestic violence restraining order against the actor, which was subsequently granted.
Johnny's rep told E! News at the time, "Given the brevity of this marriage and the most recent and tragic loss of his mother, Johnny will not respond to any of the salacious false stories, gossip, misinformation and lies about his personal life. Hopefully, the dissolution of this short marriage will be resolved quickly."
For more information on domestic abuse or to get help for yourself/someone you love, visit the website for The National Domestic Violence Hotline or call 1-800-799-7233.