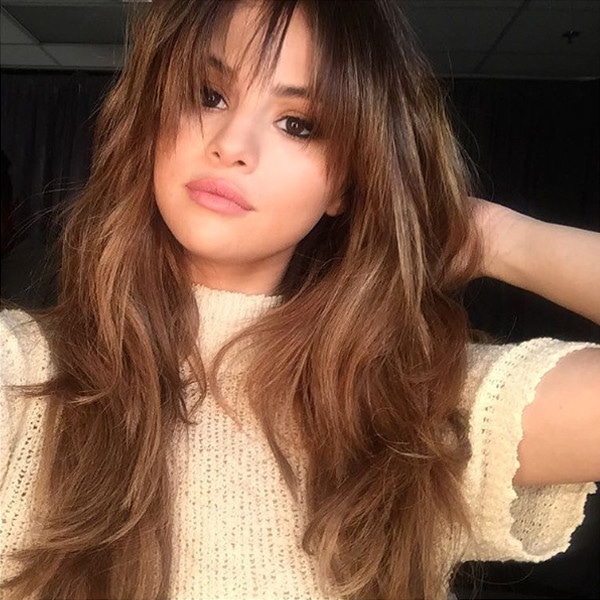 Instagram
Selena Gomez's lustrous locks have got a new look.
Just in time for her summer Revival Tour, she shook things up with fresh bangs and highlighted layers—and we're loving her bouncy new hairdo!
The star told InStyle recently how her hair influences her energy on stage: "I feel like it just becomes part of what I'm singing about in a weird way, it's like I can speak with conviction through my hair." That conviction and this new cut are compliments of Nine Zero One Salon's Senior Stylist Marissa Marino. And Marino's Instagram is to thank for this sneak peak at Gomez's new do. 
The face (and hair) of Pantene, Selena swears by their products to keep her 'do in order. "My style is constantly evolving and I love to take risks," Gomez said in a company statement. "I'm always changing my hair style. I rely on Pantene to keep my hair strong and healthy so I can take on each day with confidence."
Count those edgy bangs as just another successful style risk that shows how strong is beautiful.
Bangs are of course a trend that never really goes out of style, and they've been appearing across the brows of many of Hollywood's hottest celebs, including Gigi Hadid and Miley Cyrus.
Watch:
Selena Gomez Says "People Have Tried to Tear Her Down"