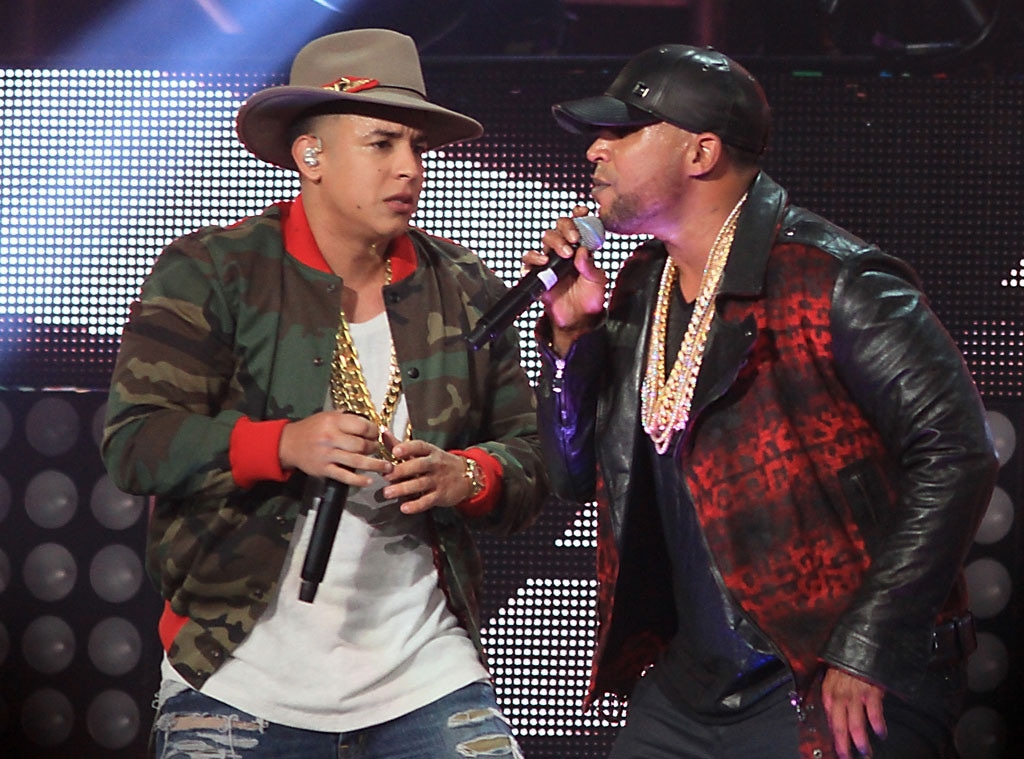 GV Cruz/WireImage
It's confirmed—you can see Don Omar and Daddy Yankee on tour together this summer.
After this year's Billboard Latin Music Awards, many wondered if the Kingdom tour would happen as the two singers never engaged on stage during their performance. Another feud? We might never know, but we do know that there are four scheduled dates for their highly anticipated concert.
Billboard reports that the two are set to take the stage July 30 at Madison Square Garden in New York, August 6 at the AmericanAirlines Arena, Aug. 7 at Amway Center in Orlando and Aug. 27 at Staples Center in Los Angeles. Tickets for the first two dates go on sale Thursday, and tickets for the remaining shows go on sale June 23.
The announcement of the joint tour last August left many of their fans in disbelief. The tumultuous history of the two iconic colleagues goes back for years. The reasons behind their spats have always been unclear to the public, but they seem to have put it all the past...right?
"I was motivated by doing something completely different—and by the size of the offer," Yankee told Billboard at the time. "This is a sport, and I like to be the best athlete."
Don Omar didn't stay mum about the subject. "Let me clarify: I am not his best friend, and he is not my best friend," said the star. "But we respect each other. That desire to be the best is what has pushed us to be better."
We can't wait to see if they will finally have an onstage musical "face-off" this summer.