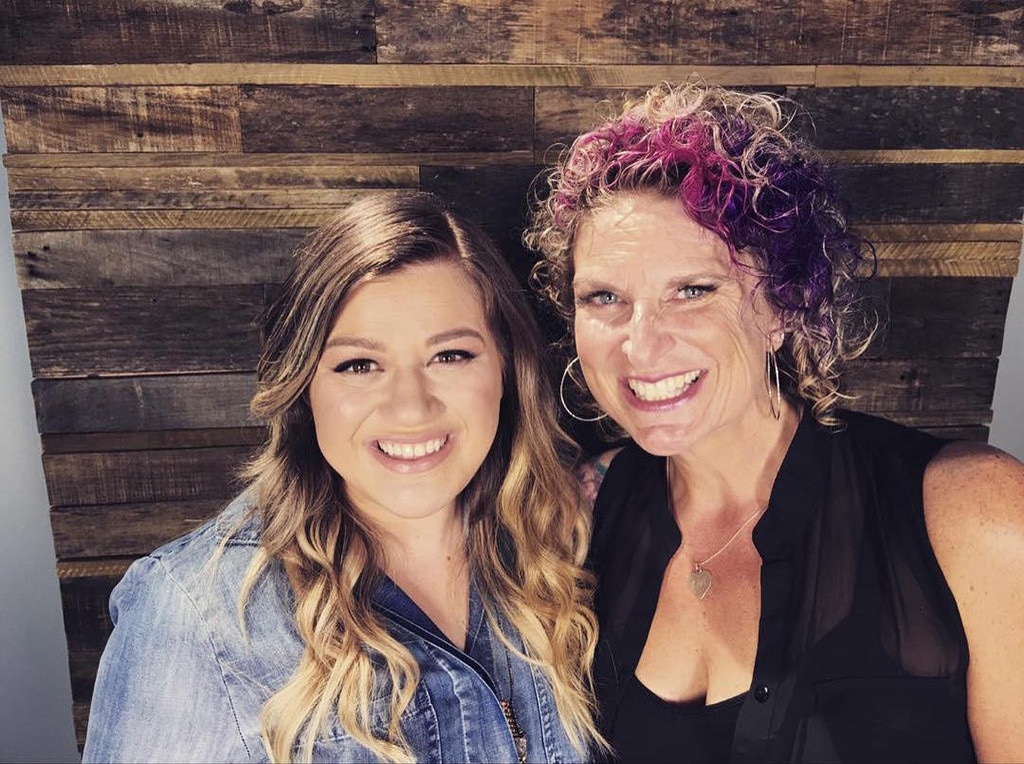 Instagram
Motherhood sure looks good on Kelly Clarkson!
On Tuesday night, fans got their first look at the 34-year-old American Idol winner since she gave birth to son Remy Blackstock eight weeks ago. Cat Brewer interviewed Clarkson at Starstruck Entertainment in Nashville as part of the documentary Sign the Show: Deaf Culture. According to her website, Brewer "brings together entertainers, Deaf community members and ASL interpreters to discuss, in a humorous, heartfelt and insightful way, accessibility for the Deaf and what it's like to connect Deaf and hearing audiences at live performances." Other famous participants include comedian D.L. Hughley, America's Next Top Model and Dancing With the Stars winner Nyle DiMarco, Train singer Pat Monahan and The Talk host Aisha Tyler.
Brewer shared a picture from the set on Instagram. "The culmination of 13 months of hustling, persistence, support, and luck in pursuing a single interview for my documentary paid off today when a young woman made good on her promise to provide me an interview!" she wrote in the caption. "@kellyclarkson contributed an amazing interview for #SignTheShow and was most gracious, thoughtful, and inspiring in her message. I'm honored she's on board and helping bring awareness and support to the Deaf community." In a tweet, she wrote, "No words 2 adequately describe all the feels I have but #Gratitude is probably the biggest. Thank U @kelly_clarkson."
Clarkson didn't walk away empty-handed, as Brewer gave her Domaine Serene's pinot noir. She shared a picture with her Twitter followers, writing, "My friend @catbrewer gave me this today. thank u friend.... Had an amazing interview w/you 2day! Ur a cool chick!"
Brewer hopes to finish filming her documentary and start editing this year, with plans to finish production by 2017. From there, she will enter Sign the Show: Deaf Culture in film festivals.
Since giving birth to Baby No. 2 on Apr. 12, Clarkson has been spending most of her time at home. She's remained active on Twitter, though, complaining about the cancellation of ABC's Castle and supporting the release of her friend Blake Shelton's album, If I'm Honest. Clarkson—whose daughter River Blackstock turns 2 on June 12—has also shared her parenting bliss with her 10.9 million followers. "I have the coolest kids, most helpful/loving family, & it would b impossible 4me 2b happier," she wrote Apr. 16. "I'm filled w/love. I want everyone 2 have this!"