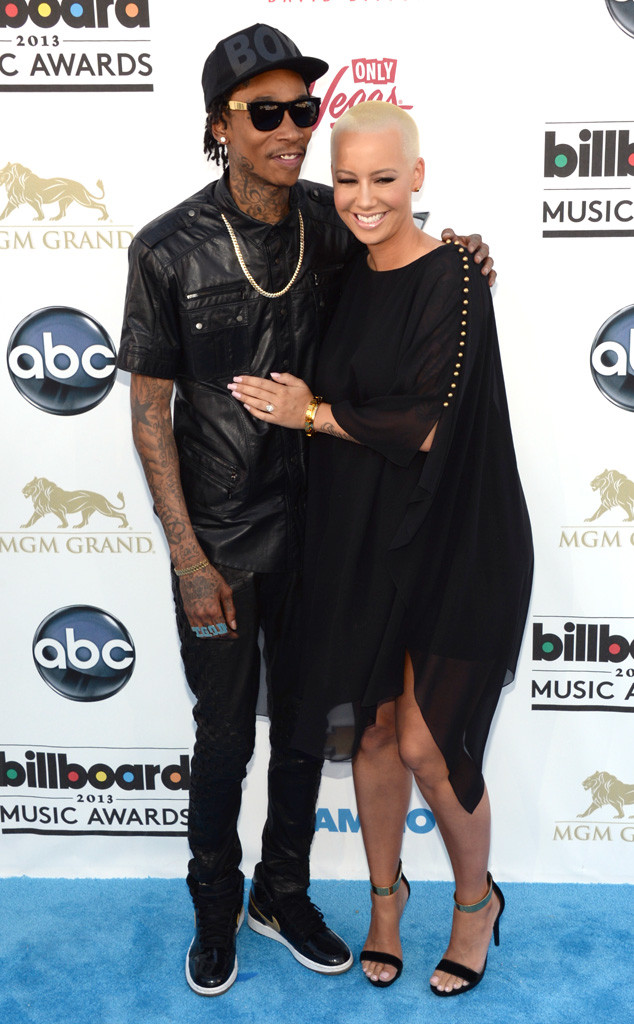 ROBYN BECK/AFP/Getty Images
Just because a marriage ends doesn't mean the love has to as well.
When photos surfaced of Amber Rose and Wiz Khalifa spending their Monday night at a strip club, fans initially thought it was just two friendly exes enjoying an evening out.
But when news broke that the couple reached a divorce settlement today, some began to speculate that the pair was whopping it up in honor of their marriage officially ending.
Before you form your own opinion, you may just want to hear what Amber has to say about the night out in question.
"Too much fun with my Ex hubby last night & no we didn't celebrate our divorce," she wrote on Twitter Tuesday evening. "We celebrated our love 4 each other cuz that never goes away❤."