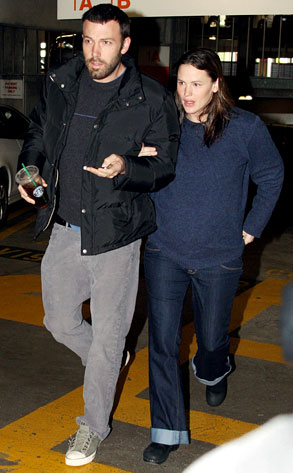 Pedro Andrade,PacificCoastNews.com
Jennifer Garner may be starting off the New Year with a bang and a push.
The ready-to-pop actress, accompanied by doting hubby Ben Affleck, arrived at Cedars-Sinai Medical Center this morning for reasons unknown. (But judging by the size of her stomach and duration of her pregnancy, it's enough to set off the storkwatch.)
As always, Team Affleck kept mum on the morning visit, prefering to maintain some semblance of privacy about the impending birth of their second child.
While Garner has at least appeared to be on the verge of popping for several weeks now, her pregnancy was only confirmed, barely, back in August.
Whenever the delivery, it will mark the second child for the couple, who are already proud parents of 3-year-old daughter Violet.