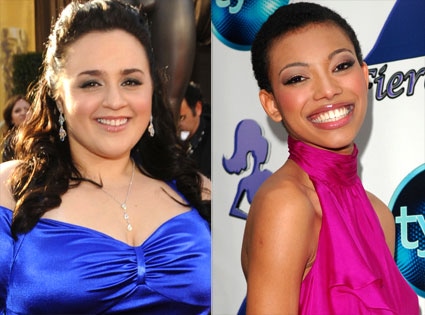 Kevin Mazur/Getty Images, Ray Tamarra/Getty Images
The Hairspray star's assault charges have officially been washed away.
Nikki Blonsky and onetime America's Next Top Model contestant Bianca Golden are clear of all charges stemming from their July 29 arrests following a blowout, family-style airport smackdown.
"The cases against Nikki Blonsky and Bianca Golden have been dropped," Turks and Caicos Police Sgt. Calvin Chase told E! News.
"The only case that is still proceeding is against [Blonsky's] father."
Blonsky's father, Carl, 53, still faces charges of assault and inflicting grievous bodily harm for his role in the Providenciales International Airport brawl. If convicted, he could face up to five years behind bars.
Chase did not discuss why officials aren't pursing charges of assault against Nikki Blonsky and Golden for the melee, which left Golden's mother in need of medevac-required attention.
For the younger Blonsky the New Year is shaping up to be better than her last. She's set to appear as a guest star on Ugly Betty Jan. 8.
—Additional reporting by Whitney English