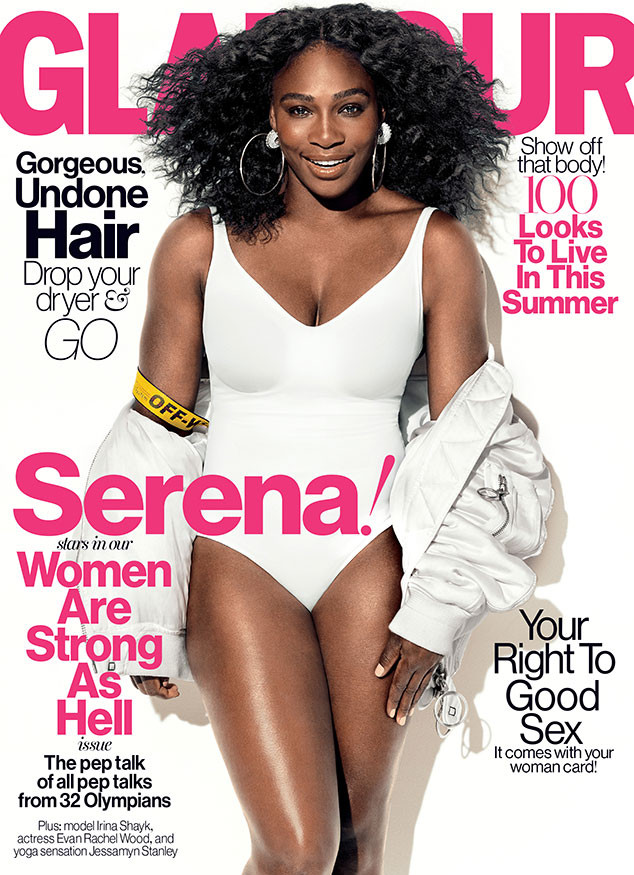 Norman Jean Roy
Serena Williams doesn't blame anyone but herself for her losses—and neither should we.
Nearly a year ago, the tennis champion faced off in the U.S. Open Semifinals against Roberta Vinci, simultaneously in the hopes of claiming the 2015 Grand Slam title. However, she was defeated in three sets, many hailing it one of the greatest upsets of the sport, particularly for the highly ranked tennis pro.
While the defeat didn't prevent Williams from securing Sports Illustrated's Sportsperson of the Year honor, the Internet immediately attacked her reported boyfriend, Drake, and blamed the Grammy winner for distracting her from the title. However, Williams says that was not the case.
"I don't think that was fair," the 34-year-old athlete said in the July issue of Glamour, available on newsstands on June 14. "I'm the one who's playing, who's making mistakes or making winners. I'm not one to blame anyone else for anything. And I don't think anyone else should either. I played a really good opponent that day. And I wasn't at my best."