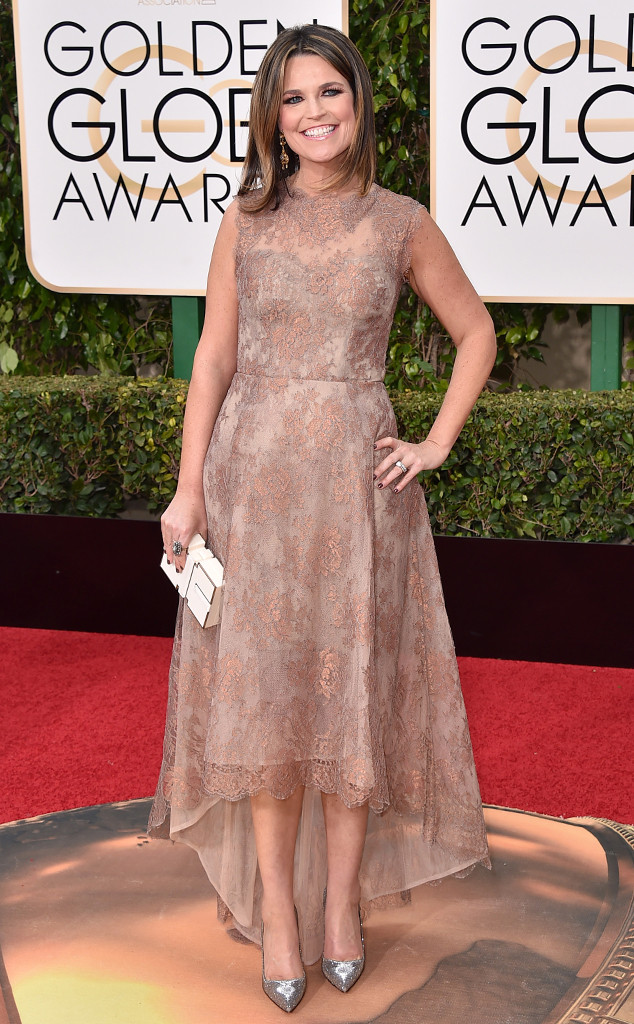 Jordan Strauss/Invision/AP
Savannah Guthrie is reporting some breaking news of her own—she's pregnant!
The 44-year-old Today co-host revealed she's expecting her second child during Tuesday morning's broadcast of the daily news program. Nearly two years ago in August, Guthrie welcomed her first child, daughter Vale Guthrie Feldman, with husband Michael Feldman.
"Mike and I are so excited. We're expecting a baby in December!" she declared during the broadcast after pulling a question, "Are you pregnant?" from the desk's bowl of questions.
Colleague Hoda Kotb joked with Guthrie, telling her she thought something was strange when she noticed the journalist hadn't drank any wine during a dinner. "I've been fake drinking for some time now," Guthrie admitted.
While the journalist looks elated to be expecting again, she did note that she unfortunately won't be joining the team for live coverage of the summer Olympics in Rio to avoid contracting the Zika virus.