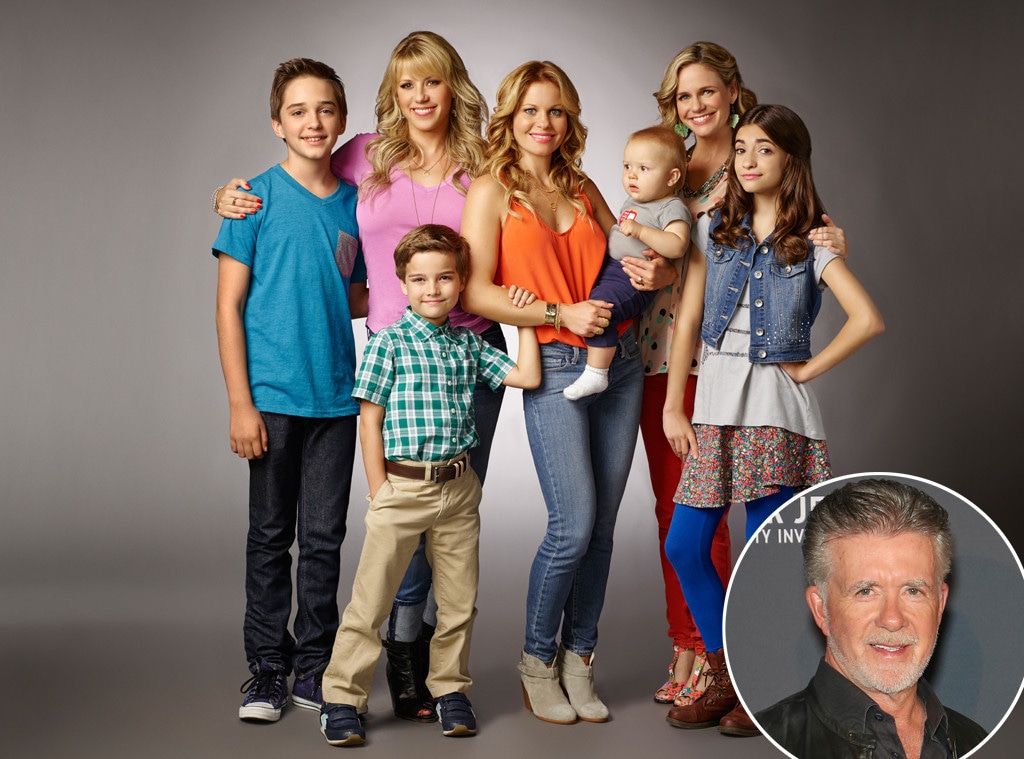 Netflix; Gabe Ginsberg/Getty Images
Will Dr. Jason Seaver be showing the Tanners that smile? For those not in the know on TV theme songs, that means Alan Thicke of Growing Pains fame is guest starring on Fuller House when it returns for a second season on Netflix.
Thicke starred on ABC's Growing Pains from 1985-1992. His costar: None other than Fuller House star's Candace Cameron Bure's real-life brother Kirk Cameron. Thicke took to Twitter to announce his guest spot, which got many sitcom fans buzzing about a possible crossover.
"Fuller House is over its growing pains. Renewed season 2. See you there. See me on it. #fullerhouse @netflix @candacecbure @bobsaget," he tweeted.
Request for comment from Warner Bros. and Netflix was not immediately returned.
John Stamos, who will return to Fuller House as Uncle Jesse and as a producer on the series, teased surprise guests were coming for the second season.
"We're just kind of going full steam again. It's a lot easier this year because we know what the spinoff is now. We know the moves of Candace Cameron Bure and Jodie Sweetin and Andrea [Barber] and those actors. We saw that people like the two guys that DJ [was dating]. We're adding some fun characters and the legacy cast—that's what they're calling us—we're going to be spread out through the season," Stamos told E! News. "There are a few guest stars that could be surprises for everybody that I'm working on, but as far as the show, we're just in a better place to make a good, solid sitcom now."
Could the Seaver family and Tanner clan occupy the same TV universe? It's possible: Steve Urkel (Jaleel White) crossed over with Full House from Family Matters and Michelle Tanner (Mary-Kate Olsen and Ashley Olsen) appeared on an episode of Hangin' With Mr. Cooper. But Cameron, who played Mike Seaver on Growing Pains, appeared as a Tanner family cousin in a 1988 episode of Full House.
No premiere date for Fuller House season two has been announced.
Watch:
Candace Cameron Bure Teases "Fuller House" Season 2