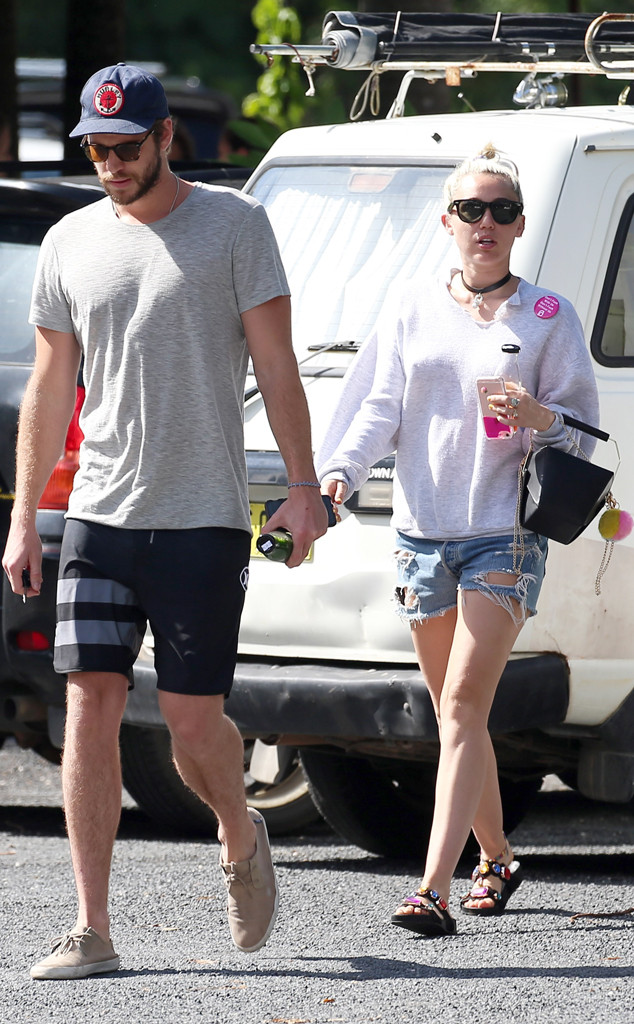 Backgrid AU / AKM-GSI
Well look who's having the last song, er, laugh?
Not that Miley Cyrus and Liam Hemsworth are actually laughing at anybody, but it's starting to seem as if they're the mature ones who've got it all figured out, and those lovey-dovey duos who've been together for years on end...
Could learn a thing or two from this not-so-odd-anymore couple.
In paying tribute to Muhammad Ali over the weekend, as millions of people did on social media, Hemsworth posted a pic of both him and Cyrus with the iconic athlete that was taken many years ago, judging by his fiancée's pre-2013 hairdo. And we realized that was the first pic of Cyrus on his Instagram!
Of course, we're also zeroing in on the sweet sentiment in the caption: "I'll never forget the day we met the toughest man on the planet. RIP champ."
Such a familiar, easy use of the collective "we." Miley and I = we. Then and now.
Hemsworth has only been on Instagram for less than a year, but still...some guys' pages would have filled right up with significant-other pics.