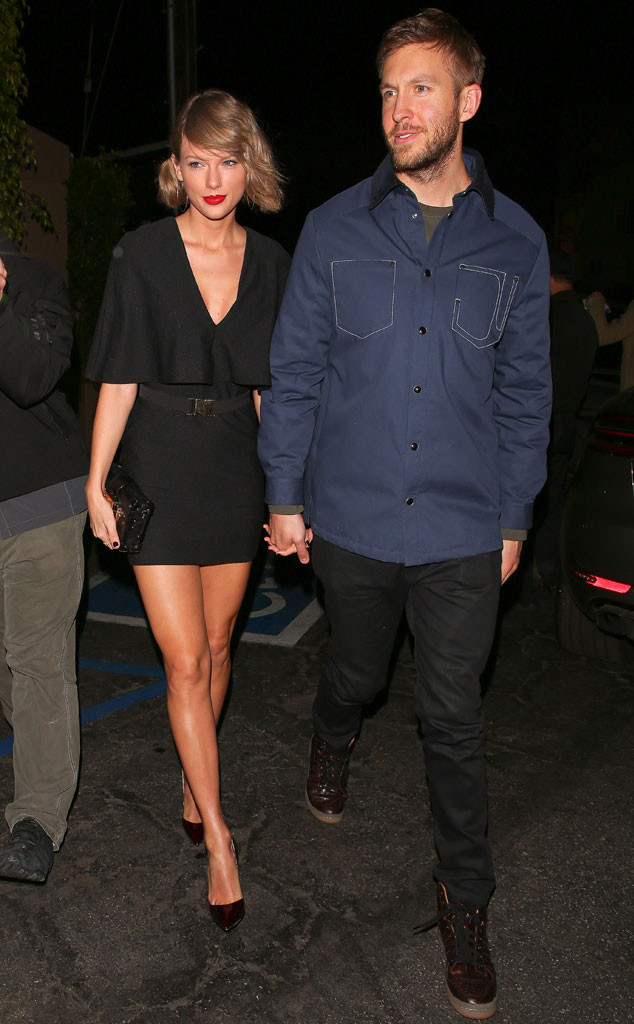 Maciel/AKM-GSI
Calvin Harris is speaking out after it was revealed that he and Taylor Swift had broken up yesterday.
"The only truth here is that a relationship came to an end & what remains is a huge amount of love and respect," the famous music producer and DJ wrote on Twitter. And while T.Swift didn't weigh in on the matter in her own words, she chose to retweet her ex-boyfriend's message from her own account.
E! News confirmed that the two had split up after dating for almost a year and a half and a source told us at the time that the breakup took place "last week."
"Taylor and Adam had no big blowout fight, but the romance just was not there anymore for them. Adam is the one that ended it. It was all done in a very mature fashion. Taylor is pretty upset but they are still in communication. Taylor was there for Adam with his accident and supportive."