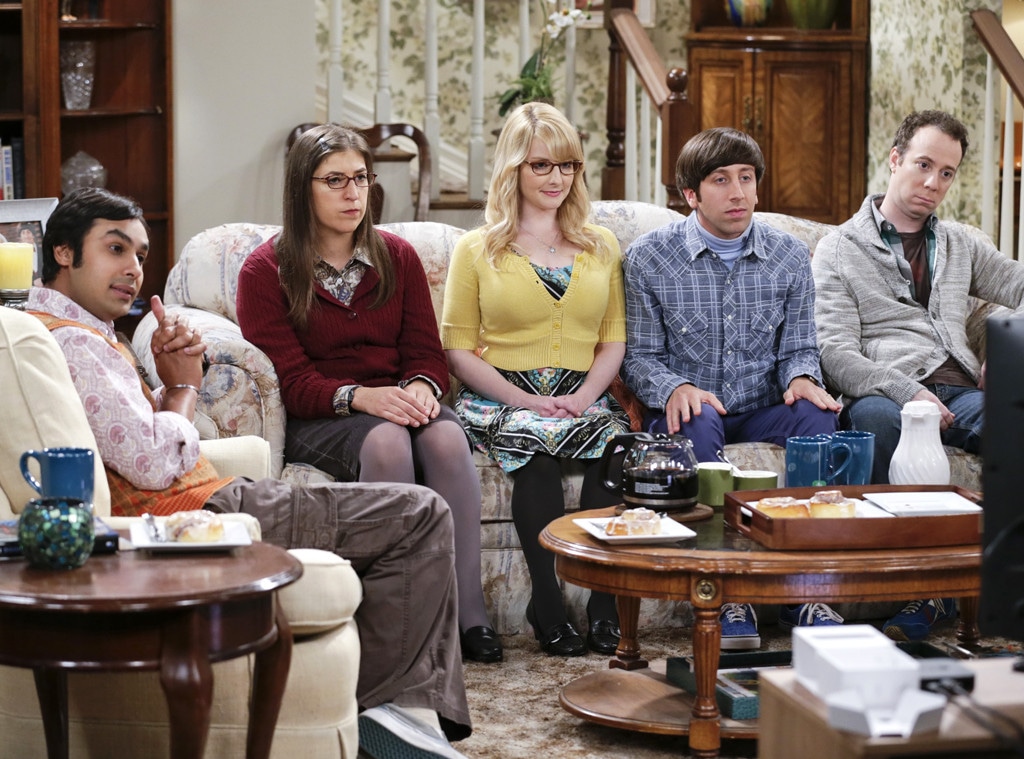 Sonja Flemming/CBS
All funny things must come to an end?.
While The Big Bang Theory is still one of TV's most successful shows, there's a chance that it could be ending after its upcoming season, according to one of its stars. At the MCM Comic Con in London on May 29, Kunal Nayyar hinted that season 10 could be the final outing for TV's highest-rated comedy,which launched in 2007.
"Look, next season, as it stands on our contract, could be the last season of Big Bang Theory," he said. "To be completely honest, I know people are gonna want to know what happens after season 10. I don't know what's going to happen." (In 2014, TBBT's main trio, Johnny Galecki, Jim Parsons, and Kaley Cuoco, signed new three-season deals, with a reported salary of $1 million per episode. Or as we like to call, it "Friends money.")
So...what's the opposite of bazinga?
However, fans should find solace in what else  Nayyar had to say: "If it were up to me, personally, I would love to do the show as long as you guys would have us on the air." His co-star Melissa Rauch also said she'd be open to continuing after season 10, saying, "I don't know, I'd love to. We'll see."
But even if season 10 is the final outing for the gang, Nayyar said there likely won't be a Big Bang movie, explaining, "It is a very difficult format to do for a movie because we shoot in front of a live studio audience with four cameras. So unless the movie was a two-and-a-half hour sitcom version of The Big Bang Theory, I don't think we could ever actually do a movie." He then added, "We could do it on stage."
Of course, this isn't the first time there's been talk of when of TBBT will be ending its run; back in December 2015, showrunner Steve Molaro said he believed season 10 would be the final season for the show in an interview with The Hollywood Reporter. "I think so. I can't speak to the future or on behalf of the cast or where we'll be then but it's certainly possible that it could go past that," he told the publication. "The reality is that maybe season 10 is the ending point. The real answer is I don't know and all I can do right now is go episode to episode and try to make each one the best that we can. There's still so many episodes to go. Even if hypothetically season 10 was the end, I wouldn't be focusing on that yet. That seems like something that would be dealt with way down the line." 
The Big Bang Theory returns Mondays at 8 p.m. on CBS this fall, before moving to Thursdays at 8 p.m. after Thursday Night Football ends. 
Watch:
How Kaley Cuoco-Sweeting Landed "Big Bang Theory"