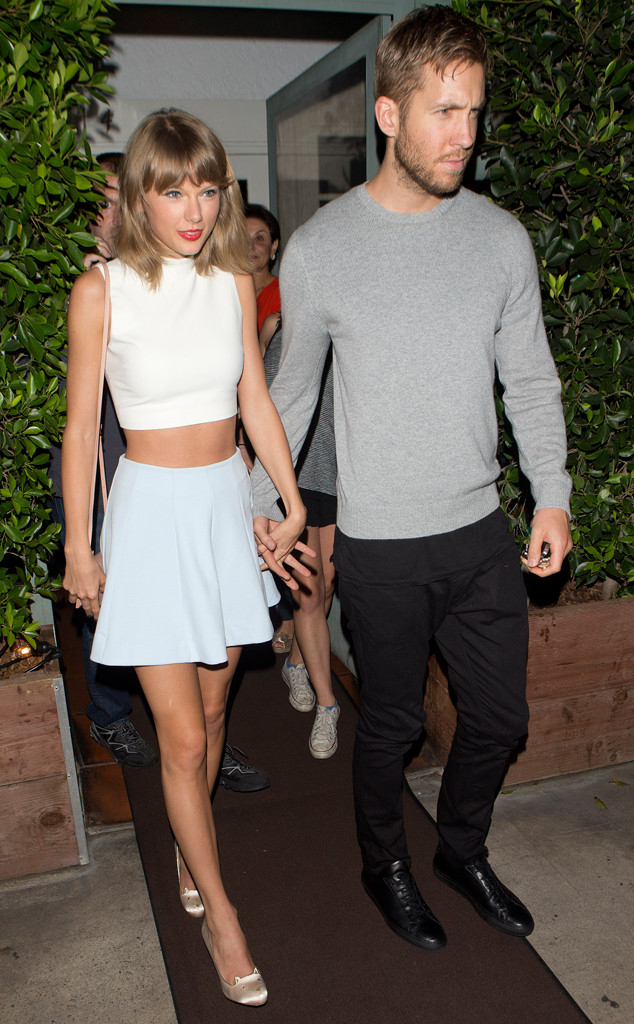 SPW / Splash News
For Calvin Harris, the spark in his relationship with Taylor Swift had fizzled out long before he called it quits, E! News has learned.
E! News learned Wednesday that the 26-year-old pop star and 32-year-old Scottish DJ and music producer, whose real name is Adam Wiles, split last week after dating for about 15 months and that he was the one who broke up with her. The two have not commented.
"Adam has been bored for a while and was hoping the spark would come back but it hasn't," a source told E! News exclusively Thursday. "Friends were even surprised it lasted this long because of the lack of chemistry."
Another insider had previously told E! News Harris "started to lose interest over the past few months" and that the two were "not very compatible" and "seemed like they were more friends than lovers."