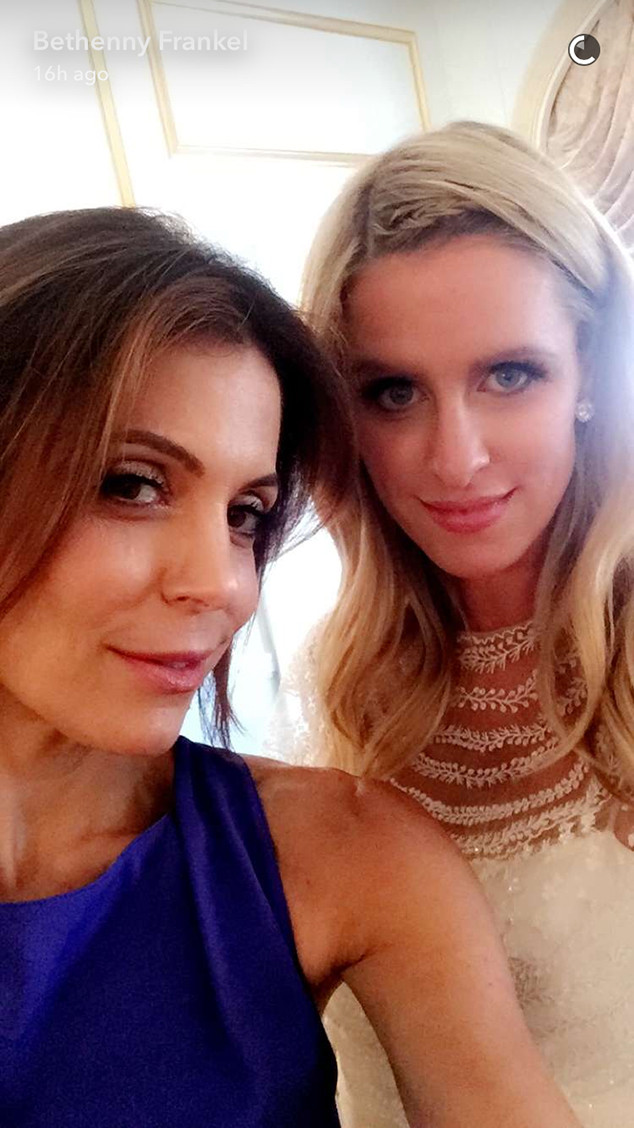 Snapchat
Nicky Hilton Rothschild will be welcoming her first child with husband James Rothschild pretty soon, so she's getting ready by being honored at a second baby shower.
The mama-to-be, who is expecting a baby girl, celebrated her first baby shower at the Hotel Bel-Air in Los Angeles a few weeks ago, but this time she was honored at a swanky reception at the Waldorf Astoria in New York City Wednesday. Bethenny Frankel attended the affair and documented it on Snapchat.
In celebrating the soon-to-be arrival of Nicky's little girl, the baby shower had a white cake with a pink rattle and pink hearts. It also had a baby duck on the top of it. In addition to the elaborate cake, guests enjoyed other delectable desserts and snacks.