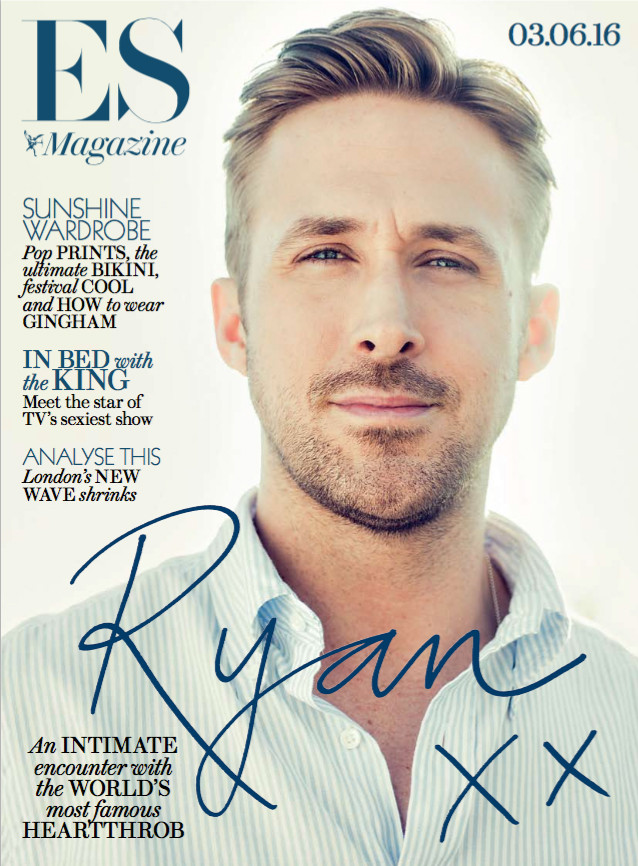 ES Magazine
Oh, Ryan Gosling. As if we need yet another reason to love you, right?
The Nice Guys actor opened up about the fairer sex, and why he'll never lose touch with his feminine side, to ES Magazine and we couldn't be more smitten.
"I think women are better than men. They are stronger. More evolved. You can tell especially when you have daughters and you see their early stages, they are just leaps and bounds beyond boys immediately," he told the mag.
And when asked what percent woman he'd claim to be, he replied, "I'd say 49 percent, sometimes 47 percent, it depends on what day you catch me." Good to know.
Eva Mendes' significant other also admitted that he feels it's time for America to be led by a woman, without naming names.
"I think it needs a woman's touch. I've always liked women more. I was bought up by my mother and older sister…My home life now is mostly women. They are better than us. They make me better."
Speaking of women, how does the star feel about all of the fan hype surrounding him? Especially those silly memes?
"It's our time as men to be on the receiving end of the stick," he replies when asked about being objectified in the media.
"When my mother and I walked to the grocery story, men would circle the block in cars. It was very scary, especially as a young boy. Very predatory; a hunt."
Gosling's full interview with the magazine is in this week's issue of the Standard.