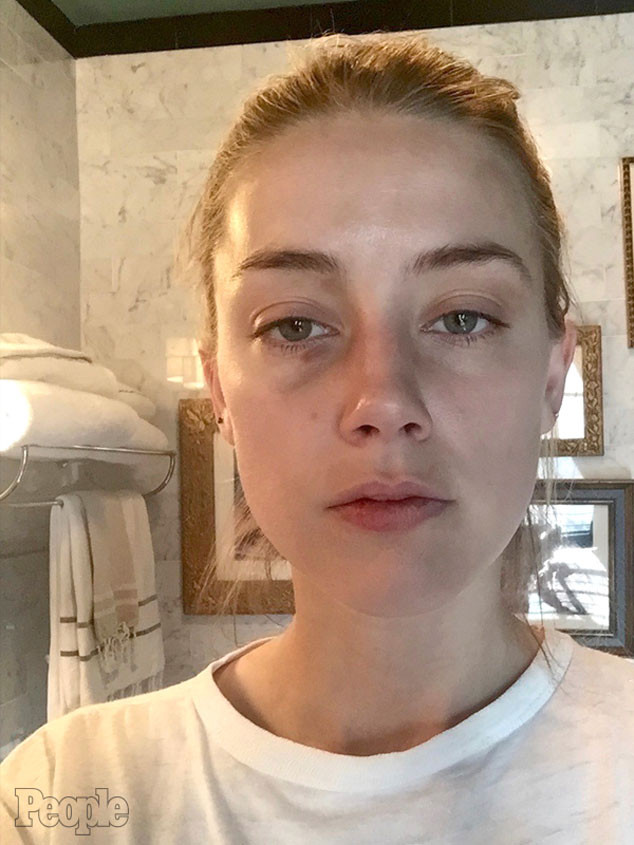 People
Warning: The photos contained in this article contain graphic imagery that may be disturbing to readers.
New photos have surfaced that provide a glimpse into the injuries Amber Heard alleges she experienced at the hands of Johnny Depp.
In images first acquired by People, the actress and model is photographed in what appears to be a bathroom with bruises on her face. In additional photographs, a visible cut is seen on the 30-year-old's lip as she poses in front of a black background.
According to a source close to Amber, the injuries occurred last December when Johnny allegedly attempted to injure his wife with a pillow.