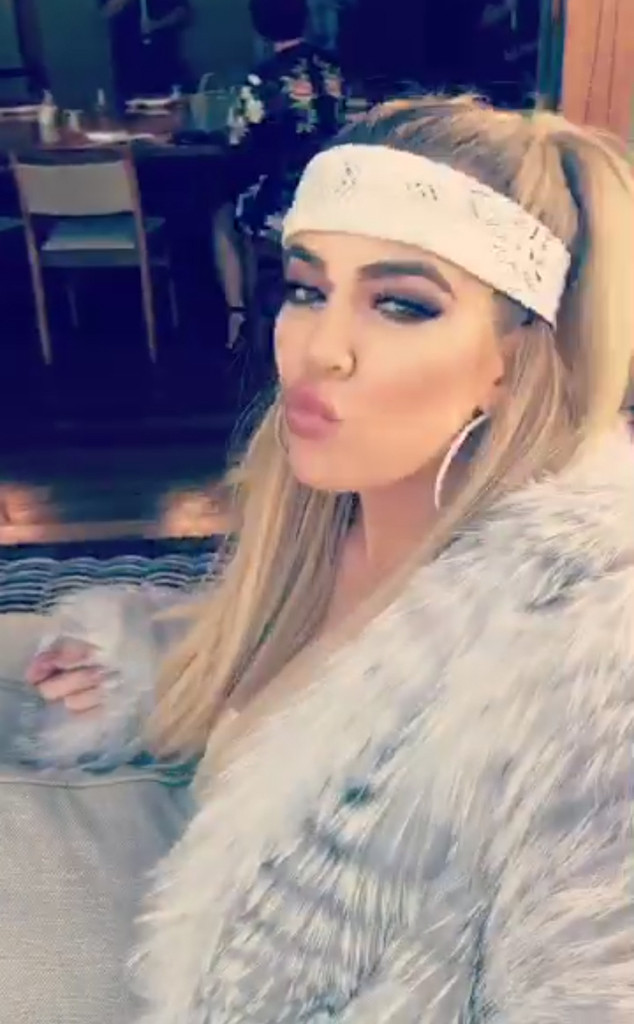 Khloe Kardashian / Snapchat
As the Kardashian family has proved time and time again, a picture can be worth a thousand words. But a few actual words will do in a pinch, too.
While Kim and Kourtney Kardashian are of course active social media enthusiasts (who needs a trainer, just watch Kourt's Snapchat), they tend to not engage with the headlines of the day as much as their younger sister.
Which isn't to say that Khloe Kardashian is jumping on every rumor—that alone would be a full-time job—but we know by now that the answer to a lot of the questions about what she's up to can be found hidden among the many tweets and Instagram posts that pour forth from her accounts on a near-daily basis.