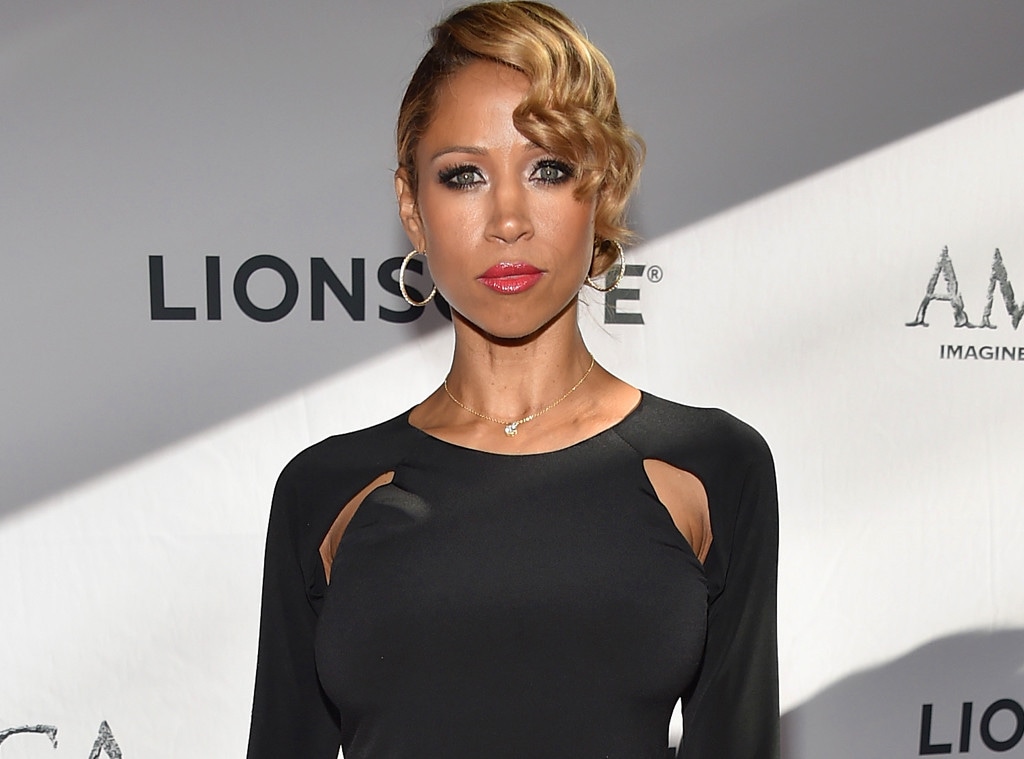 Alberto E. Rodriguez/Getty Images
Stacey Dash recalls being the victim of rape and domestic violence—and fighting back.
In her new book There Goes My Social Life: From Clueless to Conservative, set for release on June 6, the 49-year-old actress and Fox News contributor talks about horrific experiences with an abusive ex-boyfriend and stalker. She recalls a time he showed up at her apartment about 25 years ago, a few years before Clueless was released, and raped her at gunpoint.
She says she was sexually assaulted while her baby son Austin, her child from another relationship, slept in a nearby bassinet. 
She writes that she later moved in with a friend, but her ex found her again, barging into the home and assaulting her violently, while she tried to fight back. She said she got away from him, ran upstairs and got her .22 revolver.
"And so I lifted the gun up to his head and pulled the trigger," she writes. "It was a tough shot to make, since he was coming up and I was going down. My depth perception was off, and I was so disoriented by fear and anger that I missed. But by this time, I was committed. I wanted to kill him. I pulled the trigger two more times, missing him each time. However, he got the message loud and clear."
She said her ex ran out of her house and she never had to deal with him again.
"The reality is that having a gun saved my life—and no big-government bully can take that right from me," Dash adds. "I know beyond a shadow of a doubt that a gun-carrying woman is less of a target and more empowered than one cowering on the floor waiting for 'what's coming to her.' I've been both. But this time, I chose to be empowered."
Watch:
9 Greatest Chick Flick Moments of All Time