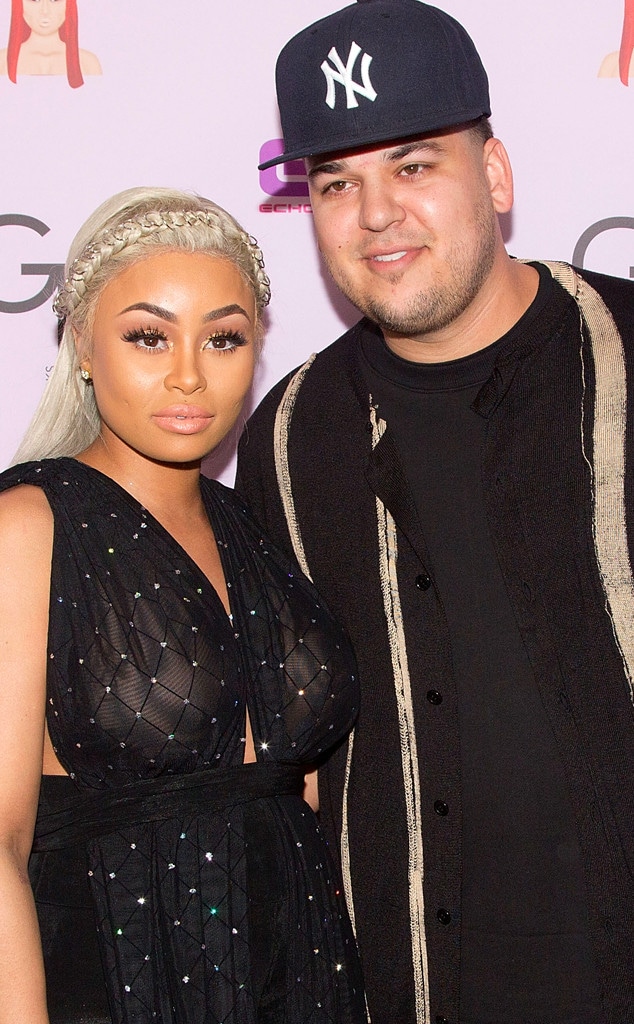 Gabriel Olsen/WireImage
Get ready to keep up with even more Kardashians!
E! is excited to announce the new six-episode docu-series Rob & Chyna (working title), which will follow the whirlwind romance of Rob Kardashian and Blac Chyna. Each one-hour episode will follow the lovebirds from their engagement to Chyna's pregnancy, and everything in between.
The exciting television event will culminate with a separate special at a later time celebrating the birth of their first child together (AKA the newest Kardashian!).
Rob & Chyna, which is produced by Ryan Seacrest Productions and Bunim/Murray Productions, premieres on E! later this year. Rob and Chyna will serve as co-executive producers on the show.
"Very few love stories have created as much pop culture buzz as Rob and Chyna's, and we are thrilled to see Rob in such a happy place," Jeff Olde, Executive Vice President of Original Programming & Development at E!, said in a release Wednesday. "We are excited to share the next chapter in their relationship."
Rob, 29, and Chyna, 28, announced they are engaged to be married at the beginning of April. Exactly one month after, the duo announced she's pregnant.
The storyline of Rob and Chyna's romance has already been causing some drama on the current season of Keeping Up With the Kardashians. Fans have gotten to see Rob come out of his shell as Kim Kardashian, Khloe Kardashian and the rest of the family work to warm up to Tyga's ex following drama caused by his relationship with Kylie Jenner.
"Blac Chyna and Kim are slowly rebuilding their friendship," a source told E! News just last week. "They do hangout without Rob and talk about all different things."
The family insider added, "The family is happy to see how bright Rob is and that's what they care about. Blac and Rob are so excited to have their baby! Rob is making sure Chyna takes it easy and does not over do it."
Congrats, Rob and Chyna!