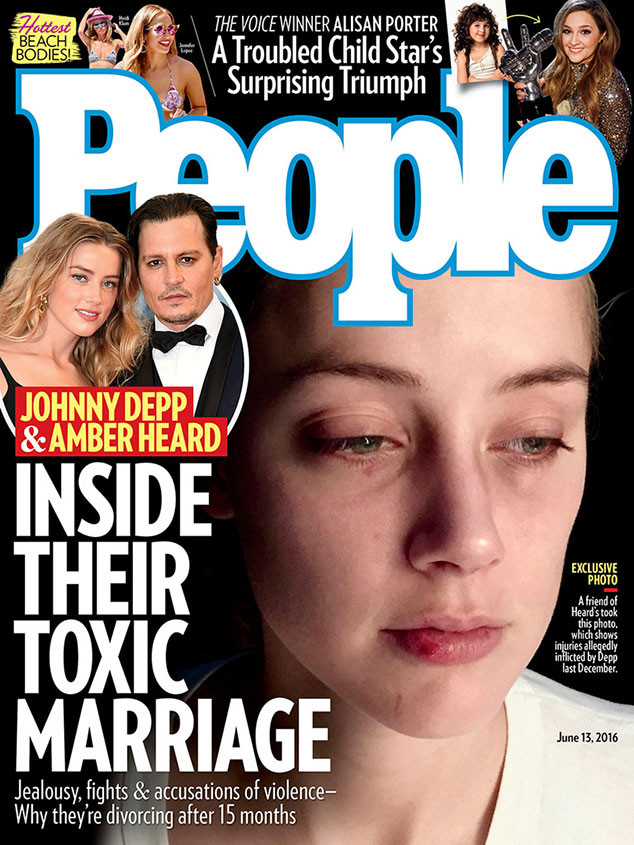 People
Warning: The photos contained in this article contain graphic imagery that may be disturbing to readers.
As the battle between Johnny Depp and Amber Heard escalates in the court of public opinion, new photos have surfaced depicting an alleged past incident of abuse by the actor.
In additional images acquired by People, the 30-year-old Danish Girl actress is photographed with her hair pulled away from her face, a cut lip and seemingly bruised eye. The injuries were allegedly inflicted by Depp in December 2015, as reported by the magazine.
According to court documents obtained by E! News from Heard's domestic violence restraining order filing, the actress described a December event that possibly correlates with the alleged timeline of these new photos.
"There also have been several prior incidents of domestic violence with Johnny, in particular there was one severe incident in December 2015 when I truly feared that my life was in danger," she said in her declaration, but did not provide any more information on that altercation.