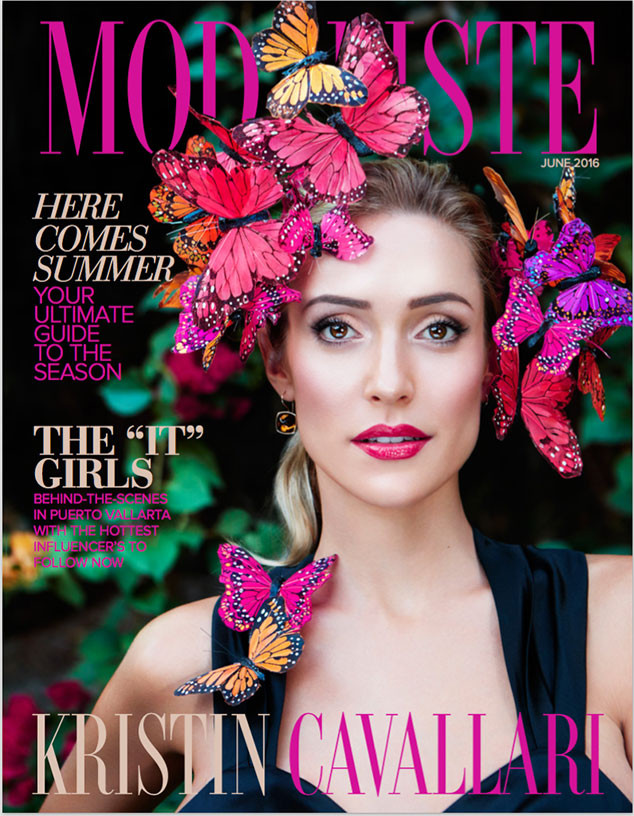 Dorit Thies
Nearly a decade removed from her years on The Hills, Kristin Cavallari has come an undeniably long way.
A designer, a wife and a new mother to two toddlers and an infant, the 29-year-old fashionista has bid her reality show years adieu in exchange for an entirely new bag of responsibilities. Having just given birth to her youngest in November, Cavallari is once again fresh in the throes of motherhood. While she's no amateur to parenting, the television personality admits being a working mom still has it's unavoidable challenges.
"I think the hardest part of being a working mom is that I miss my kids a lot," she told Modeliste Magazine. "I live in Chicago, but my work is always in New York or LA, so I always have to travel for my job. That usually means I'm gone for a couple of days at a time, but FaceTime helps a lot."
With a laundry list resumé and husband Jay Cutler who spends five months of every year at training camp as a professional football player, Cavallari can often feel pressed for personal time.
"When you finally have kids, you realize how selfish you are. I think we are naturally selfish beings. When you have kids, that can kind of be a shock at first," she admitted. "I think just trying to make time for yourself is very hard. Especially now that I have 3, finding that time can be very difficult."