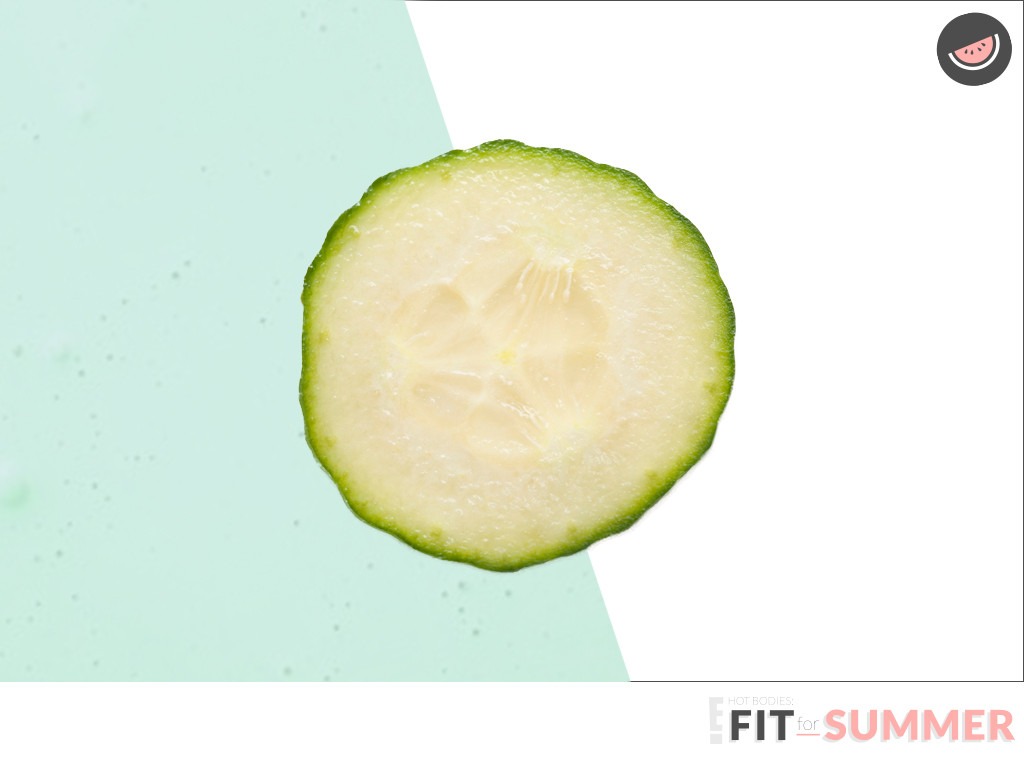 Jessica Alba sure knows a thing or two about fitness.
After all, she's always sharing her workouts on social media, inspiring us to stay on track. Moreover though, the co-founder of The Honest Company is dedicated to living a clean lifestyle, so it's no surprise that she is a green-juice fiend. She even shared her go-to green juice, which is chock-full of leafy greens and low-cal cucumbers.
Since cucumbers are one of the most refreshing summertime ingredients, we consulted celeb nutritionist Elissa Goodman to whip up a Jessica Alba-inspired recipe that will keep you feeling slim (read: not bloated). 
"Cucumbers are very low in calories, yet filling at the same time. They slow down digestion, helping you feel fuller longer and provide a cooling response in the body (perfect for summertime)," explained the pro.
The Jessica Alba
1 cup kale, frozen and chopped
1 cup pineapple (fresh or frozen), chopped
1 cup green tea, chilled
1 cucumber, chopped
1/4 cup fresh mint, chopped
1 T. fresh grated ginger root
Juice of 1 lime
3 ice cubes
Combine all ingredients in a blender and mix until smooth. Pour in a glass and enjoy!