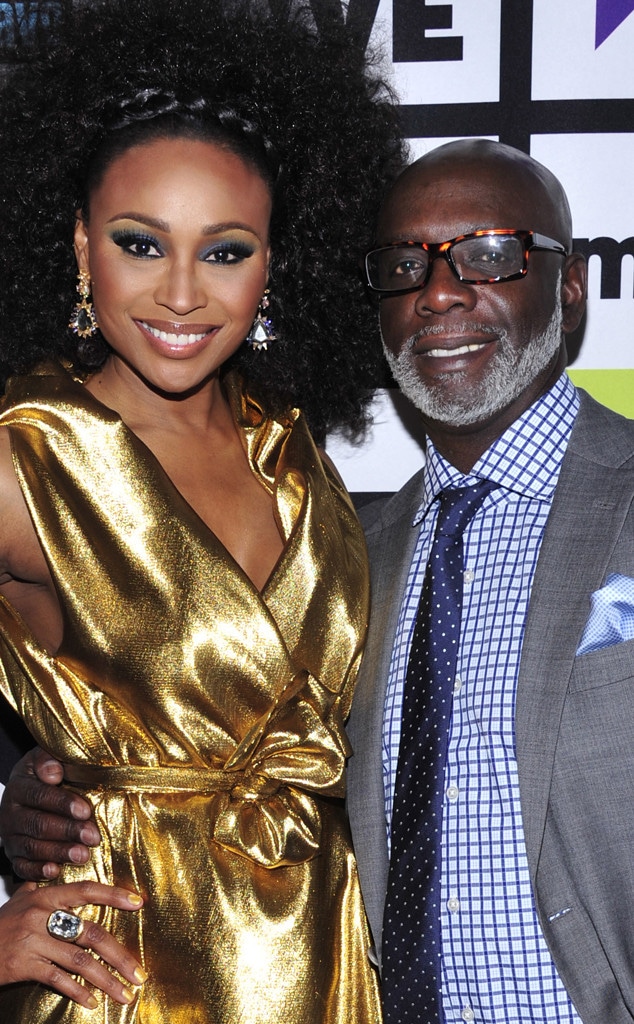 Charles Sykes/Bravo/NBCU Photo Bank via Getty Images
After plenty of highs and lows in their marriage, Cynthia Bailey and Peter Thomas have decided to separate.
"Peter and I are separated. He lives in Charlotte, and I live in Atlanta," the Real Housewives of Atlanta star confirmed to The Daily Dish Tuesday afternoon. "I am definitely taking some time to myself to figure out how I want to move forward. I don't want to rush into anything, so I think this time apart is good for us."
She added, "And I think the space apart, I think he can appreciate it as well. I think it gives people time to think and process and just move forward in a way that really is healthy for everyone involved."
Ever since the pair joined the Bravo reality show in season three, viewers have witnessed the ups and downs of Cynthia and Peter's marriage. While fans witnessed their wedding on TV, the years after the romantic ceremony were filled with a few dramatic moments.
Just last season, the pair's relationship was tested when a video surfaced showing Peter speaking closely with a woman. Ultimately, both parties agreed to move forward and even hosted a cast trip to Jamaica.
When the season eight reunion show was about to air, however, Cynthia confessed that their relationship was once again struggling.
"I will say that Peter and I are not in a great place right now. Honestly, I don't know what's going to happen with us right now, we're still trying to figure it out. But, you know, it's complicated," Cynthia said when appearing on Reality Checked with Amy Phillips on Sirius XM. "We're the only couple on The Real Housewives of Atlanta that actually was married on The Real Housewives of Atlanta. We've never been married outside of the show, and I don't think that it's helped us a lot."
She continued, "Maybe if we were married three years before we went on the show, that would have been better. I just have nothing to compare my marriage to outside of the show, and you know it's just been difficult—I mean, the wedding was difficult, everything about our marriage has been difficult."
As the couple tries to figure out what to do next, Cynthia has made it clear that Peter will always be a part of her life.  And yes, there is still love there.
"Regardless of where I am with Peter, he is my husband. I will always love him, and I will always support him. And I believe he feels the same about me," Cynthia recently told The Daily Dish. "Whether or not we decide to stay married or not, that's something that we have to decide soon. But right now, I'm enjoying the time apart, taking time for myself."
(E! and Bravo are part of the NBCUniversal family)