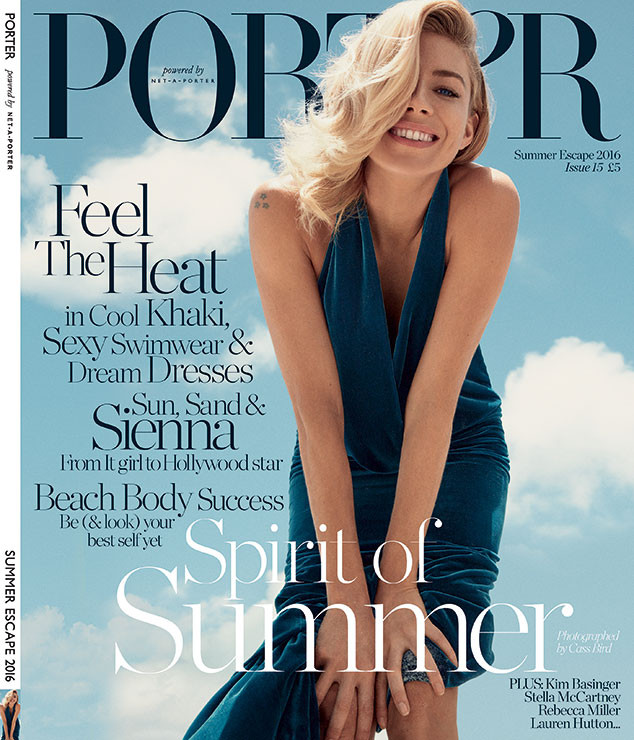 photography by Cass Bird, courtesy PORTER magazine
It's been over a decade since she was first engaged to Jude Law, but the torrid years that followed have not waned Sienna Miller's feelings for her former beau.
As the Hollywood story goes, the Golden Globe nominee and her Alfie co-star were on the road to marriage in 2004, but a year after their Christmas engagement, Law publicly apologized to the actress after reports surfaced that he had been having an affair with his nanny. The couple subsequently split in 2006. The two tried to rekindle their romance in 2009, only to break up again by 2011.
Today, Miller says she doesn't see her past beau "that much," but told PORTER magazine, "I care about him enormously."
Nearly a year ago, the star broke off her engagement to actor Tom Sturridge, whom she had been dating since 2011 and with whom she shares her only child, 3-year-old daughter Marlowe Sturridge. While the 34-year-old calls her past boyfriends, including Law and Sturridge, "a motley crew," she does recognize the trait that ties them all together.