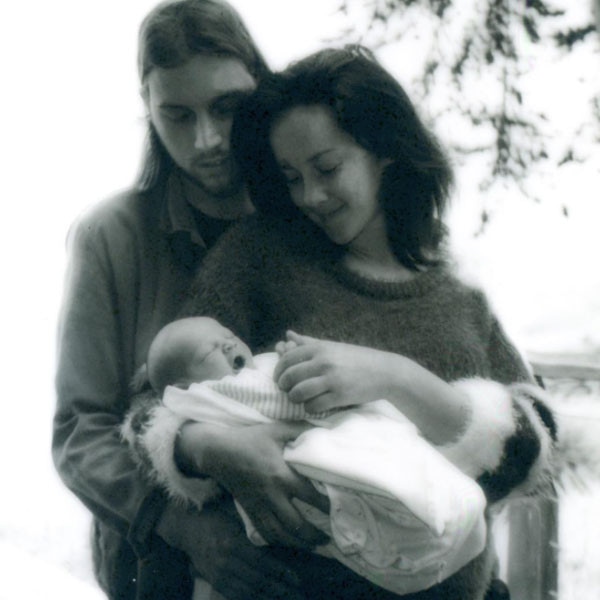 Instagram
Ode to joy—Jena Malone just welcomed a baby boy. 
The Hunger Games: Catching Fire actress announced on Instagram Tuesday that she has officially become a new mom to son Ode Mountain DeLorenzo Malone with her boyfriend, photographer Ethan DeLorenzo. 
"The best weekend of our lives!!!" the 31-year-old star gushed on social media. "What an incredible blessing to be chosen by this amazing , kind , gentle and beautiful soul to be his parents. Humbled and in complete awe that we get to experience the most ancient and transcendent love that exists. Thank you Ode Mountain DeLorenzo Malone."
Her beau also took to Instagram to share a candid video of the pair cradling their son swathed in a dog-printed onesie and hat. 
Just four months earlier, the actress revealed she was expecting her first child in a photo of herself mountainside embracing the outline of her already growing belly. 
"It's with two feet firmly on the ground and a heart swelling in an ocean of love that I'd like to share the new shape I am becoming to hold the greatest dream of them all #babybump #newparents," she declared on social media at the time. 
DeLorenzo marked the special occasion by quoting an excerpt on children from Kahlil Gibran's The Prophet. "You may strive to be like them, but seek not to make them like you. For life goes not backward nor tarries with yesterday."
Cheers to all the days ahead for this brand new family of three!
Watch:
Jena Malone Compares Final "Hunger Games" to What?!