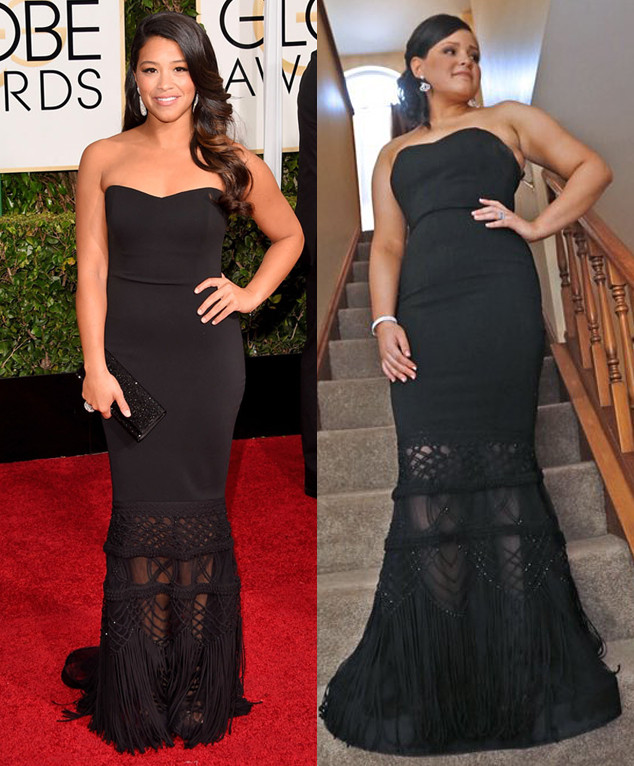 Jason Merritt/Getty Images; Courtesy of Jessica Casanova
Bring out the red carpet, because this high school senior is feeling like a true Hollywood star.
Before it was time for the biggest dance of the school year, Jessica Casanova sent a tweet out to Gina Rodriguez asking if she could wear her 2015 Golden Globes dress to prom. As it turns out, the lucky student got that and so much more.
Before kicking off Memorial Day weekend, Jessica was able to wear the same strapless Badgley Mischka gown Gina wore when she snagged her award for Best Actress in a Comedy Series.
"Gina's dress made me feel like a princess and it gave me chills knowing that it was something that came from her heart and I cherish that very much," Jessica shared with E! News. "I wish I could give her a big hug and tell her how much I love her. She will always have a special place in my heart."