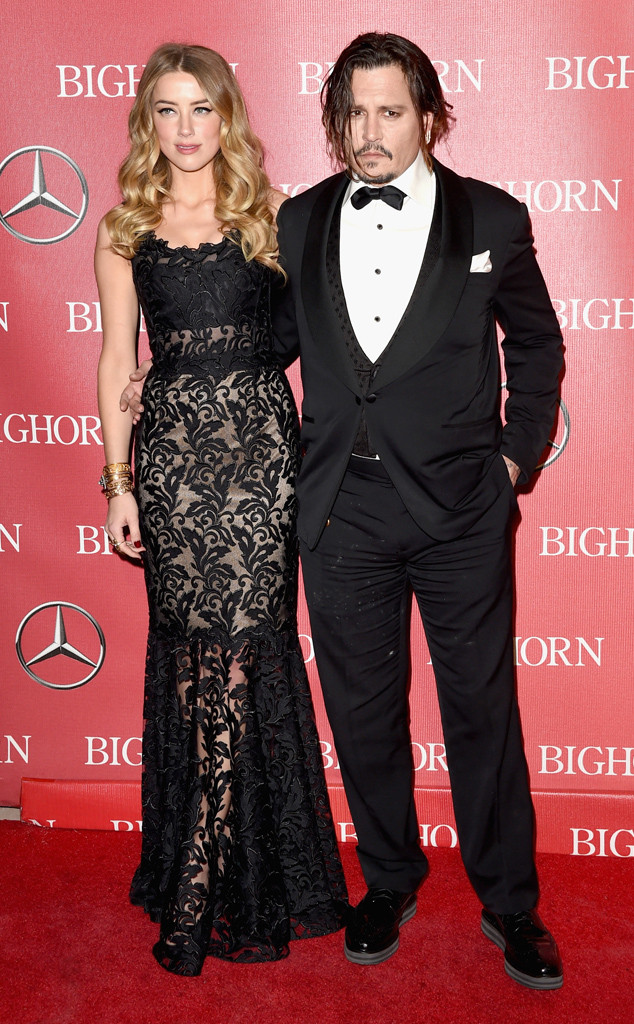 Jason Merritt/Getty Images for PSIFF
Johnny Depp and Amber Heard's split is getting uglier and uglier.
The 30-year-old actress filed for divorce Thursday after 15 months of marriage. A source told E! News the pair did not have a prenuptial agreement. On Friday, she obtained a temporary domestic violence restraining order against Depp, 52.
While appearing in court, Heard sported what appeared to be a bruise on her cheekbone. She had presented a photograph that shows her with a larger one. No police reports have been filed and no arrests have been made in connection with the case.
Heard says in her filing that throughout their entire relationship, she "endured excessive emotional verbal and physical abuse from Johnny" and states several incidents in which Depp allegedly became violent with her.
Depp has not responded to her allegations. His attorney filed a response to the order filing, saying the actor wasn't even in the country to begin with and was willing to agree to "mutual stay-away and personal conduct orders," therefore there was no reason to bar him from his home.
"Amber is attempting to secure a premature financial resolution by alleging abuse," the attorney stated.
Heard's temporary order expires in two weeks and may be extended after a hearing that has been scheduled for mid-June.