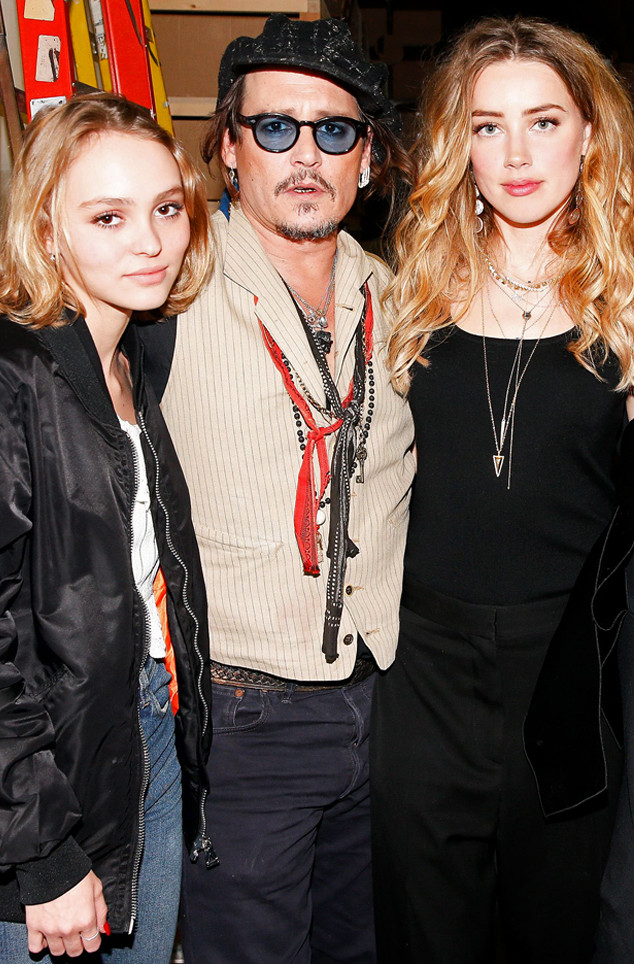 David X Prutting/BFA/REX/Shutterstock
Amber Heard and Johnny Depp may be over, but the same can't be said for her relationship with his daughter.
A source tells E! News that they believe Heard will "continue to have a relationship" with Depp's 16-year-old daughter, Lily-Rose Depp, despite her decision to divorce the actor.
"Amber and Lily Rose developed a strong bond early on," the source tells us. "Amber and Lily-Rose spent many days together without Johnny; going shopping, going out to eat, the movies. They had their 'girl' time. It was more of a 'cool older sister' than a mom figure for Lily-Rose and Amber was totally OK with that."
"It was a loving environment," a second source tells us.