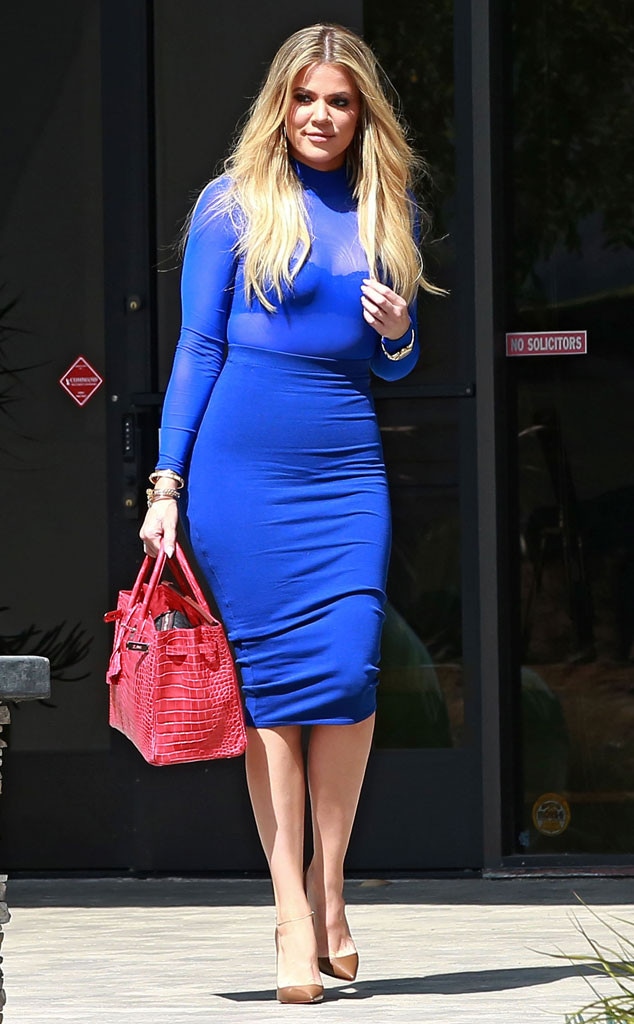 WCP/4CRNS/FAMEFLYNET PICTURES
Mystery solved.
Khloe Kardashian has become the queen of cryptic Instagram quotes, but it seems there's nothing mysterious about them at all. Khloe opened up on her website about her deep and powerful mantras, explaining the reasoning by her posting them. "One of the biggest misconceptions about me is that the quotes I post on Instagram are deep insights into my problems. I don't only post quotes when I'm going through something," she wrote.
"Quotes are allowed to move you and make you feel a certain way—it doesn't mean that you even have to have experienced what the quote is referencing," she continued. "That's what poetry is all about! 95 percent of my quotes are just things that move me and make me feel good."
Although Khloe comes across tons of quotes that resonate with her, only the ones that have "the biggest impact" on the E! reality star make the cut so that her fans "can get something out of them, too."
The Keeping Up With the Kardashians star explained two of her quotes:
1. "Everyone you meet is fighting a battle you know nothing about. Be kind. Always."
Khloe decided to post this quote after she and Kourtney Kardashian ran into someone they knew who pretended not to know who they were. "This person didn't acknowledge us, so Kourt and I started talking s--t," she explained on her website. "When we realized we didn't say hi either, I knew we were being petty! Maybe that person was in a bad mood, and that's OK."
She continued, "It definitely bothers me when someone is trying to chat when I'm in a bad mood. I wish I could say, 'Can you just give me a minute?' but sometimes it feels rude to ask for space. This experience got me thinking that we all just need to be a little more understanding and kind to one another. You never know what kind of hard s--t someone might be going through."
2. "A girl once told me to be careful when trying to fix a broken person for you may cut yourself on their shattered pieces."
Khloe doesn't admit whether this is referring to Lamar Odom and his struggles, but she does continue to be a tad cryptic despite explaining why she posted this particular quote. "I think women in general are 'fixers.' We like to fix people, but not everyone can be fixed—or even wants to be fixed," she wrote. "People need to heal themselves on their own timeline, and the sad thing is, sometimes we do have to 'cut ourselves' on someone else to see that. Just because someone is broken doesn't mean it's our responsibility to glue them back together."
And there you have it!