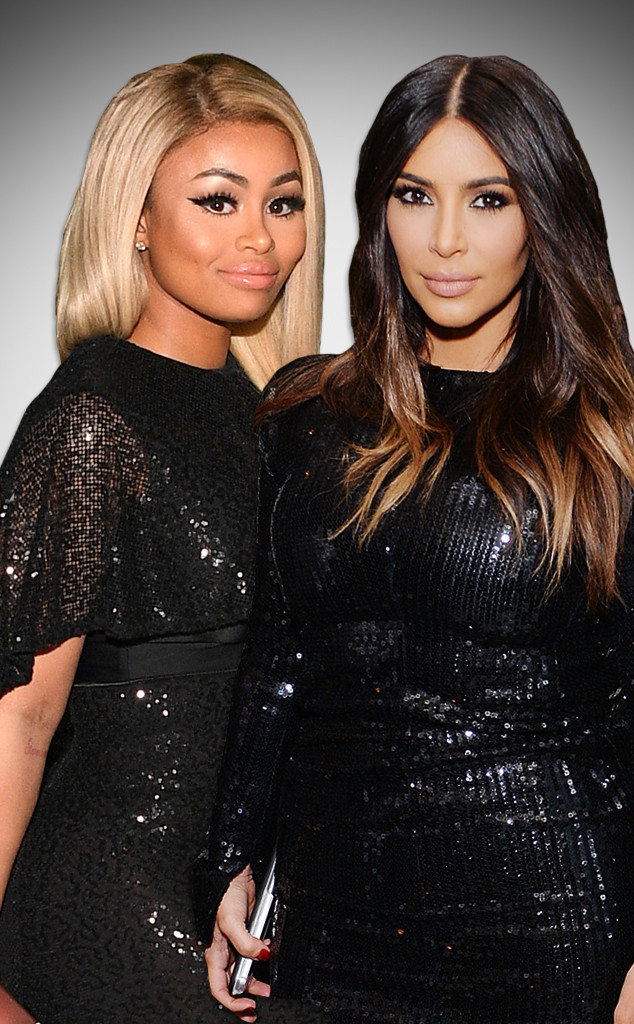 Getty Images
Sometimes, it's easier to move forward than to look back.
That's what Blac Chyna and Kim Kardashian appear to be doing as Rob Kardashian prepares to start a family with his fiancée.
Almost one month after Kim and Blac called a truce, the pair continues to make strides in their relationship that has ultimately experienced a few speed bumps over the years.
"Blac Chyna and Kim are slowly rebuilding their friendship," a source shared with E! News. "They do hangout without Rob and talk about all different things."
One big topic of discussion may just be the couple's expanding family. At the end of April, Blac announced on Instagram that she is expecting her first child with Rob. Since then, many of the Kardashians have been able to put aside any past drama to focus on the upcoming arrival.